Trish ADX JDX RN
OB/5817 Born: 5/2/2005
TRISH PUPS CLAIRE'S OWN PAGE MIST'S PAGE
Short video of Trish on Ducks
Trish and Skip litter born Christmas day - 4 bitch pups Litter born 25/12/2012
Trish's starters run Trish Jumpers B
At 4 yrs old we allowed her to keep "Trish" as her own. She has trained and looked after Trish by herself, we did have to step in a couple of time when Trish was young and Erin & Trish where out around helping muster sheep but since she has been 5 yrs old she has handled things very well. Erin started to train Trish for agility when she was 5 yrs old, thanks to Mangawhai Dog training Club. At 2 yrs old we let Trish have a litter of pups to Astra Cap, Claire is the new addition to Erin's pack and she is doing very well training her for Obedience, Agility and Dog Dancing . Erin and Trish are doing very well, now competing in Novice, Intermediate and Jumpers B. It is getting very common for them to be placed. Erin has qualified Trish ADX this year. Erin and Trish have also for the first time, looked after a small mob of ewes lambing. Erin is not running Trish in agility very often now but has started to do a few show trials with her and is keen to do more.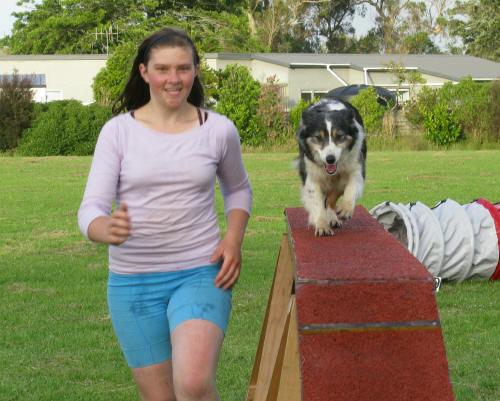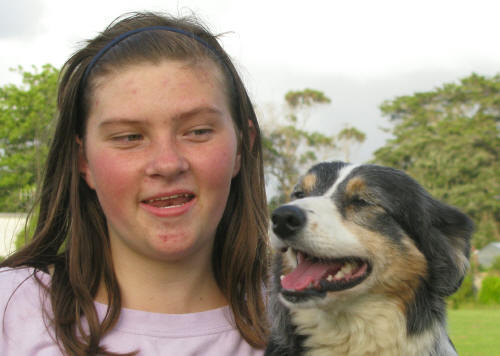 Erin & Trish 2014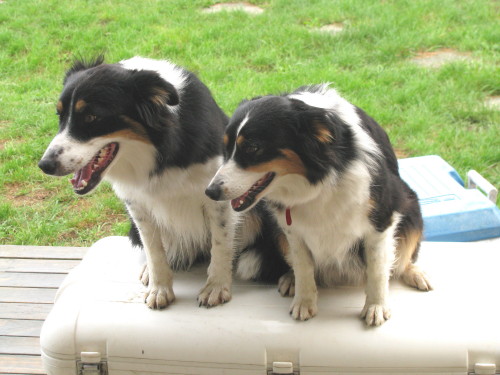 Claire and Trish.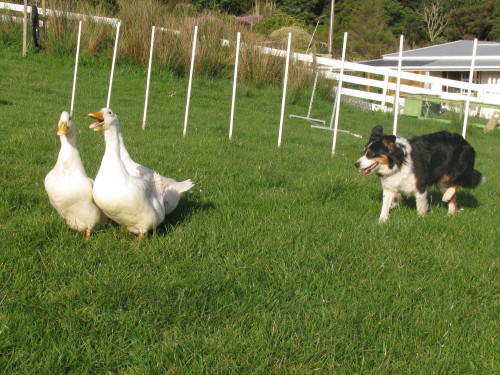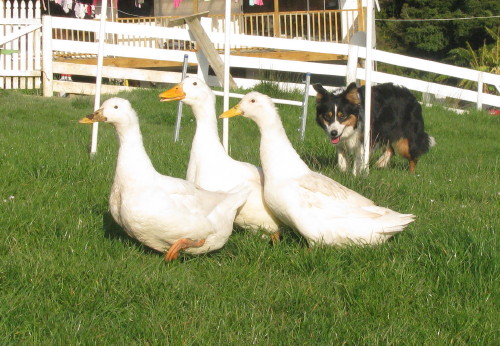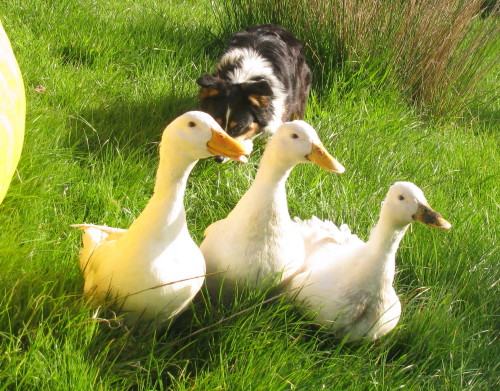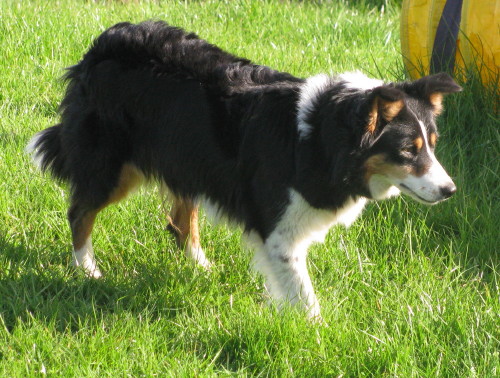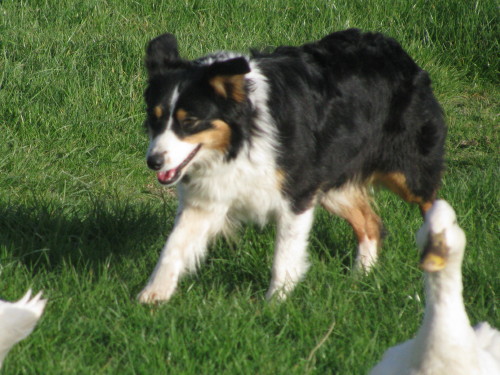 September 2008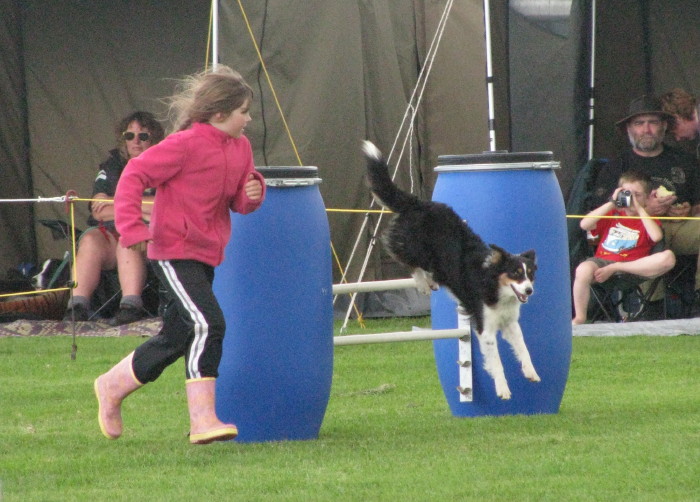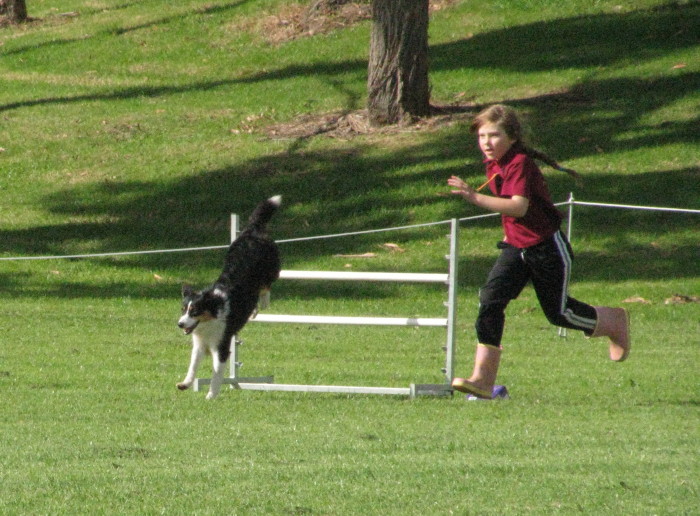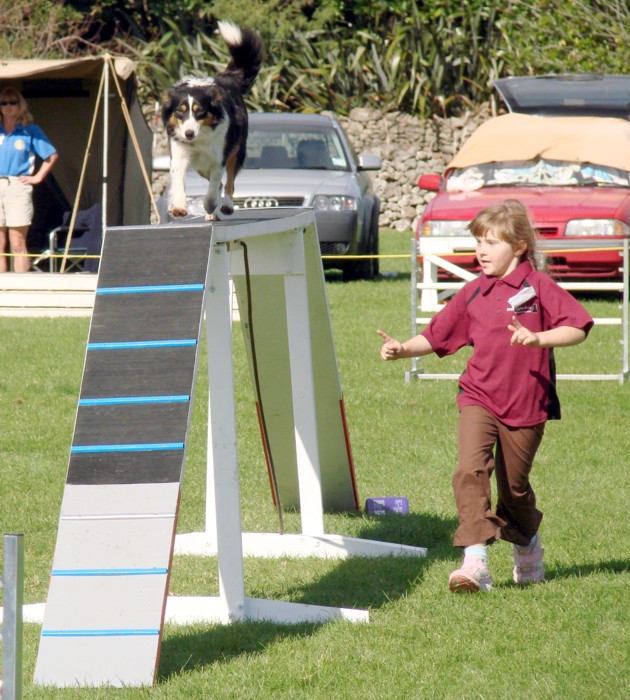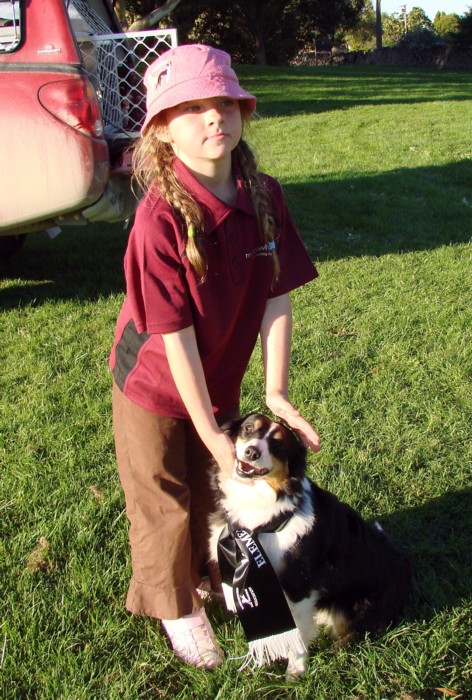 Erin and Trish competing on the Novice course Whangarei Dog Training Show held on the 6th May 2007. Erin and Trish with their ribbon (7th in Junior Handling and they got a clear round).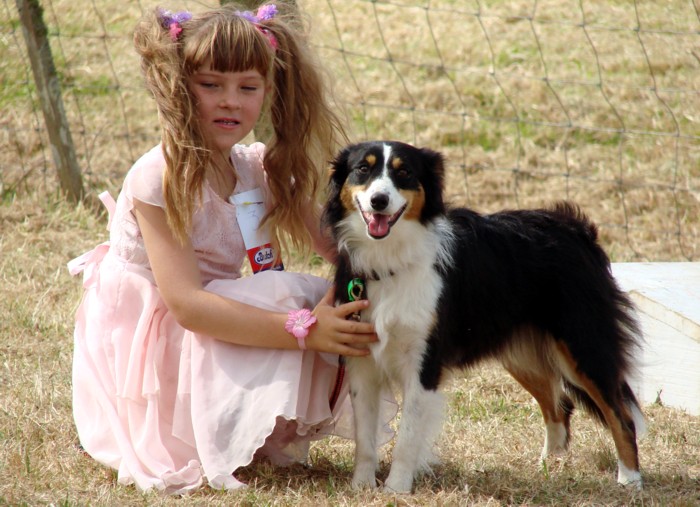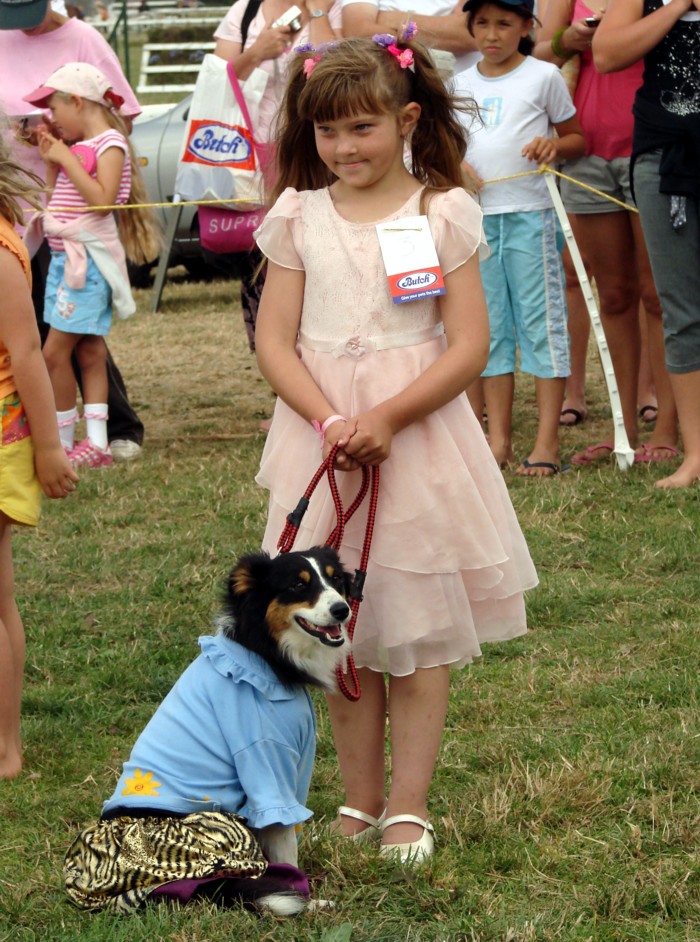 Erin and Trish entered a family dog show at Helensville. She was very proud of Trish winning her first ribbon.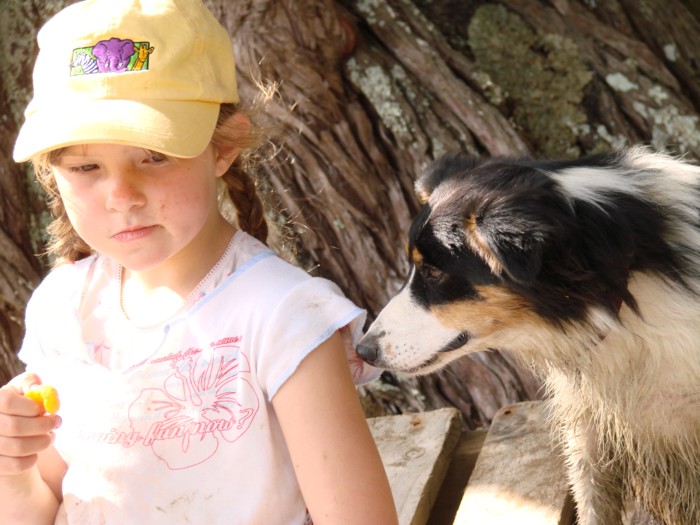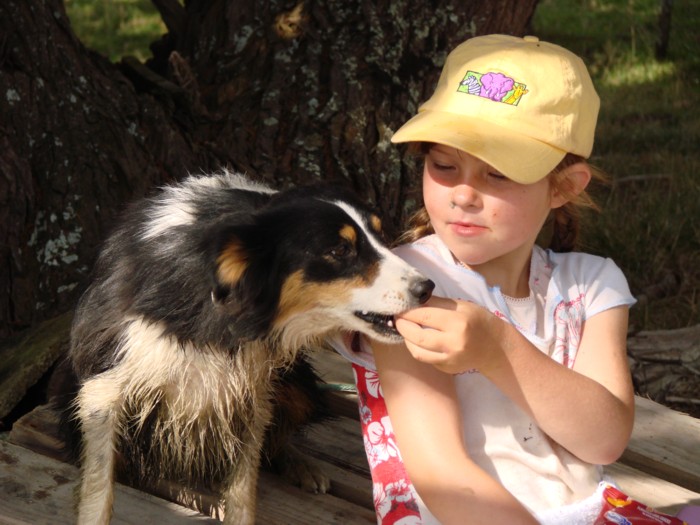 Erin & Trish having a snack down the beach.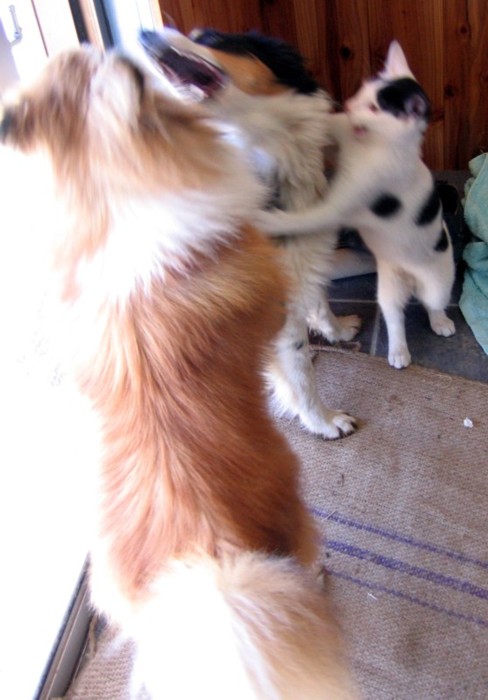 PRIDE, TRISH AND MITTEN ALL PLAY TOGETHER.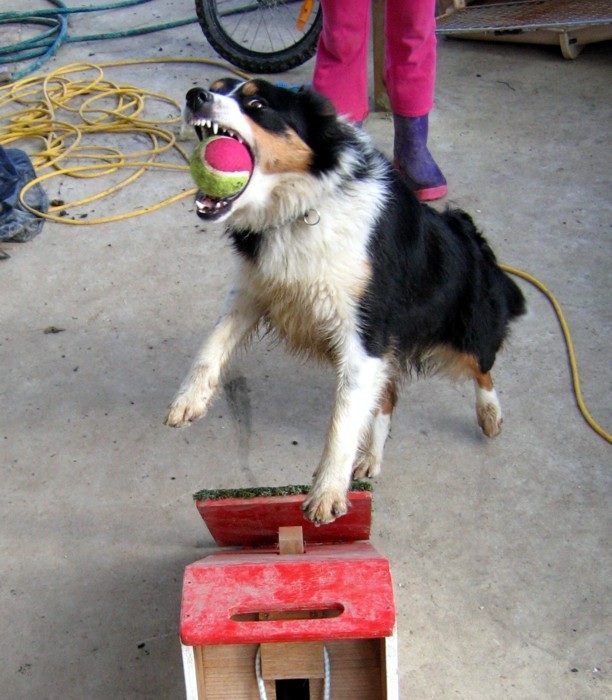 TRISH HAVING A GO ON FLY BALL MACHINE.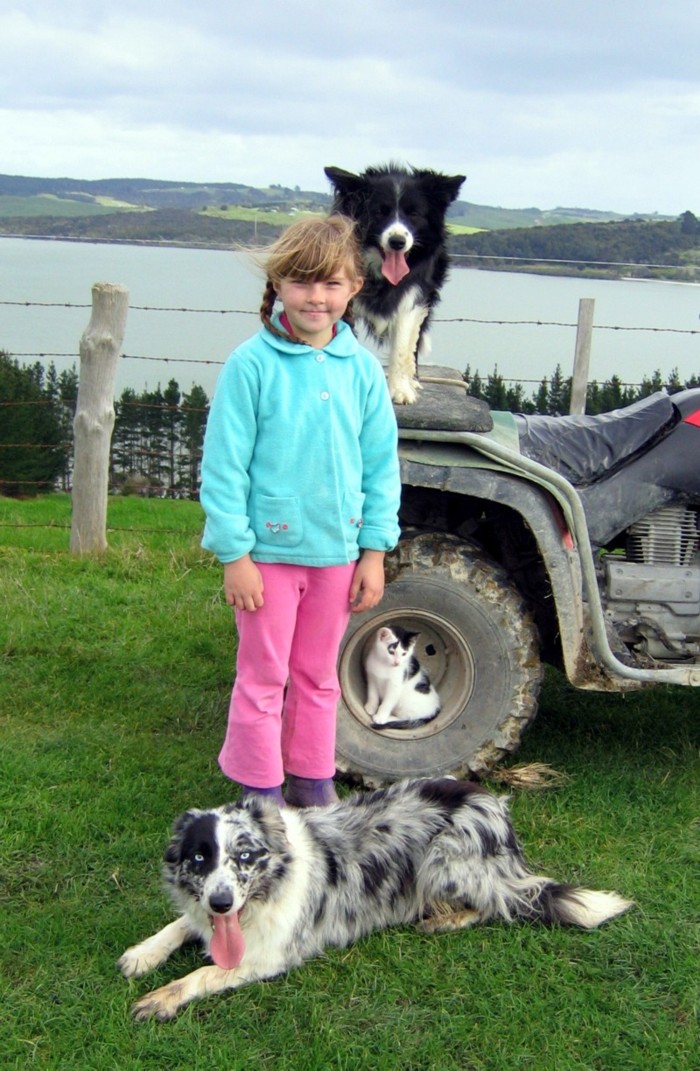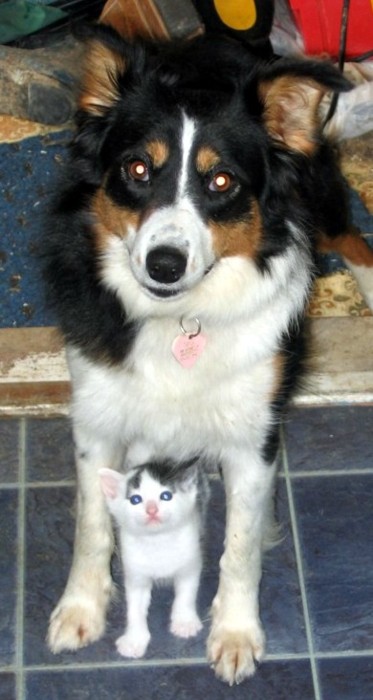 ERIN DOWN THE FARM WITH JESSIE, MITTEN AND CLOUD. TRISH AND LITTLE MITTEN THE KITTEN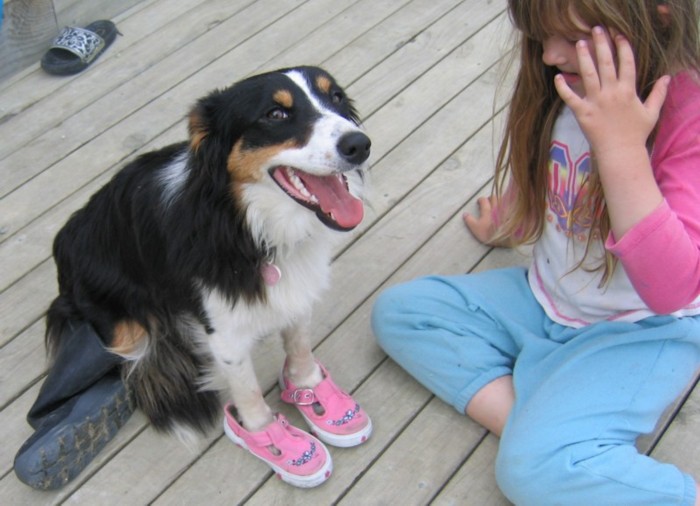 TRISH PRETTY IN PINK BUT STILL A FARM DOG WITH THE GUM BOOTS.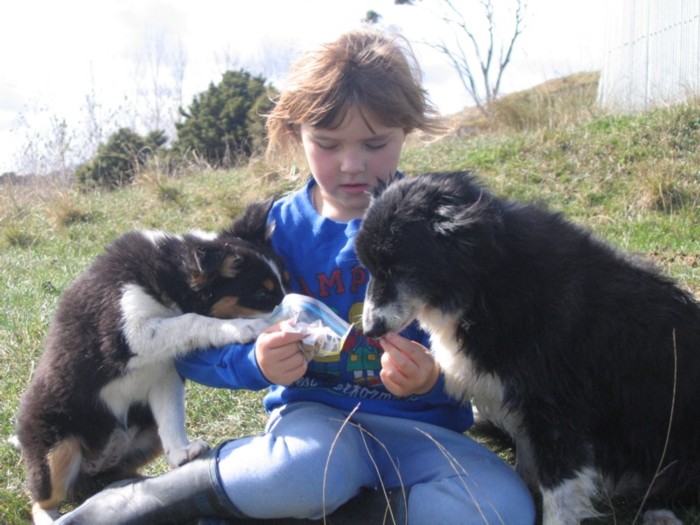 TRISH, ERIN AND GYPSY ON A PICNIC.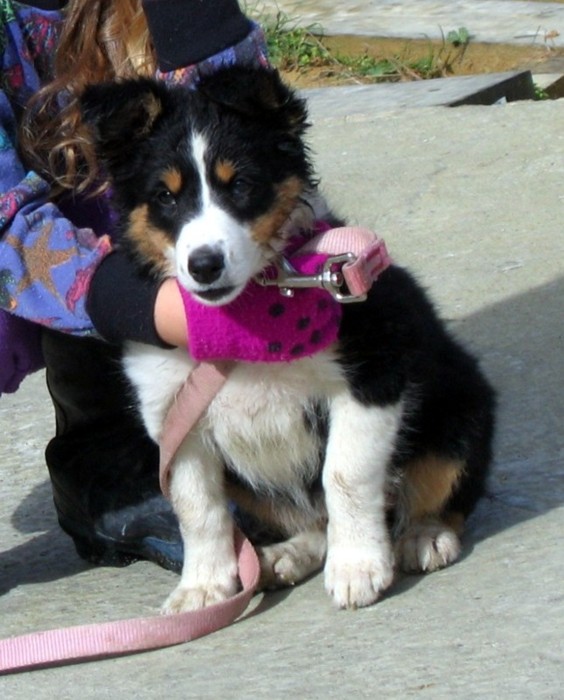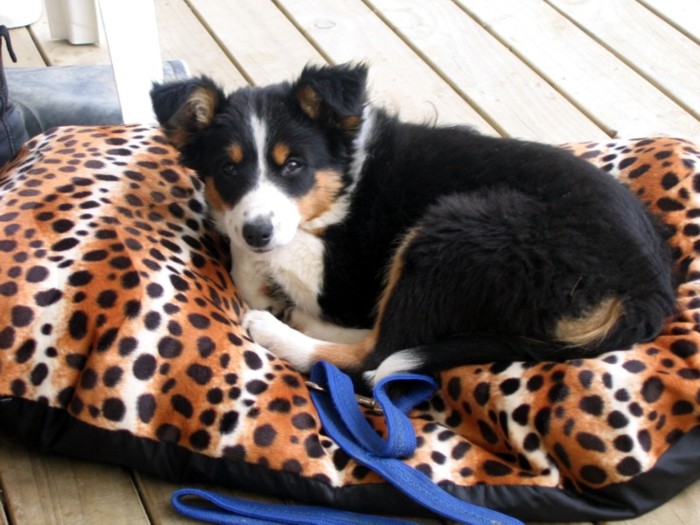 TRISH AS A YOUNG PUP. ERIN PICKED HER OUT OF THE LITTER. THEY ARE JUST RIGHT FOR EACH OTHER.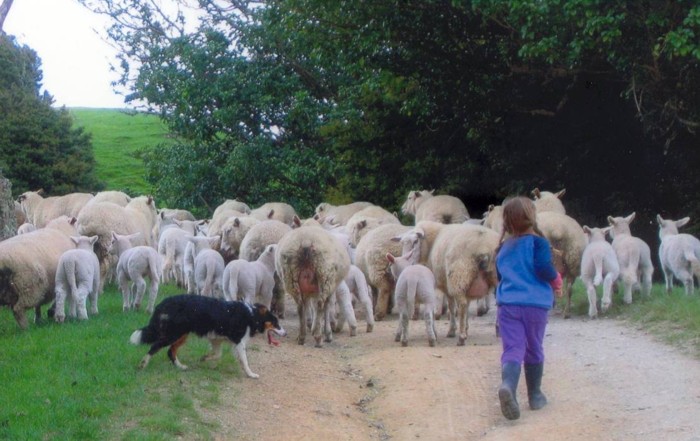 TRISH AND ERIN HELPING TO GET EWES AND LAMBS IN FOR DOCKING 2005.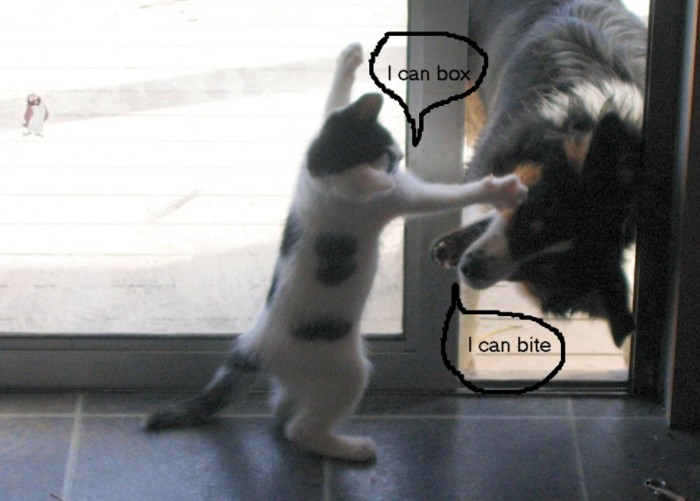 MITTEN AND TRISH.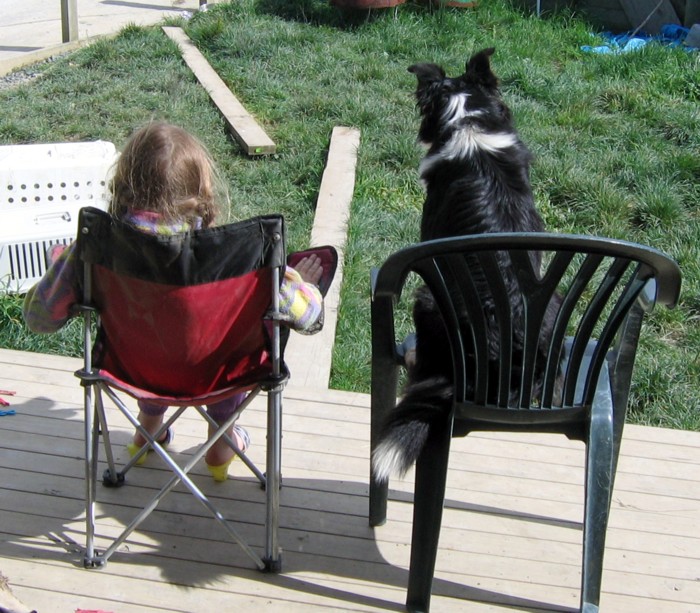 ERIN AND TRISH.
BACK TO HOME PAGE CLAIRE'S OWN PAGE MIST'S PAGE ERIN SPEED'S PAGE TEE'S PAGE