Ohutu Gypsy Born to Enchant
NZKC No: 06718-2012 DOB: 10/10/12
Dam: Ohutu Sue Enchant Tess (Tess) - NZKC No: 00806-2008
Sire: Astra Cap - ISDS NO: 277223 NZKC NO: 18004-2005
Clear For CL, CEA, TNS.
Gypsy measured at shoulder 462mm
Gypsy SIRE & DAM'S PAGE (Click on Photo)
I ended up keeping the last pup in the litter. Gypsy is fitting in well and has good potential for sheep work and dog sports. May 2013 I have just started Gypsy on Sheep properly. She is 7 months old and I have started to get her ready, so in a few months she can take over most of the sheep work. In these early stages she is reminding me a lot of Cap. The mix of natural talent - drive and the will to please. Gypsy had her first dog trial in December and started very well, nice calm work but just couldn't pen them that time. Looking forward to doing more after she comes off heat. 2015 Gypsy has competed at the last few sheep hill trials and is coming on good. Hoping to do more trials this year and also do some sheep show trials with her. A real pleasure to work with. I have also started her doing jumpers and will start her on agility 2016. Gypsy had a lovely litter to Blue, sadly I didn't keep a pup from this litter. I nearly lost Gypsy to blood poisoning September 2016 - the vets saved her but I will not breed from her again. 2018 Since moving to Waitahinga Gypsy has been my main working bitch. She has adapted very well to the different terrain and working at great distances from me. I am always impressed by her thinking ability out on the job. Gypsy also does flygility and agility.
Litter Born 21/6/16 - 4 Dog & 4 Bitch pups
Gypsy December 2017
Gypsy at work on Waitahinga.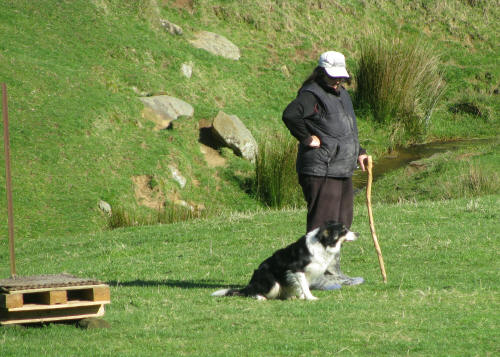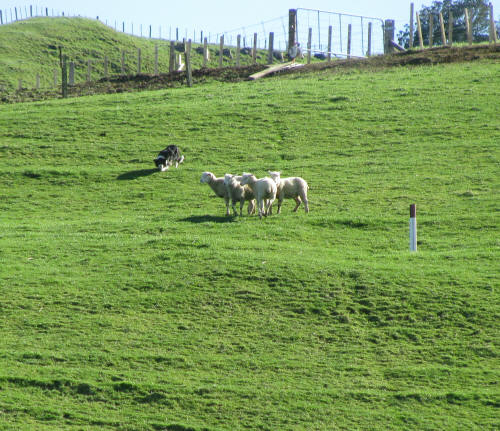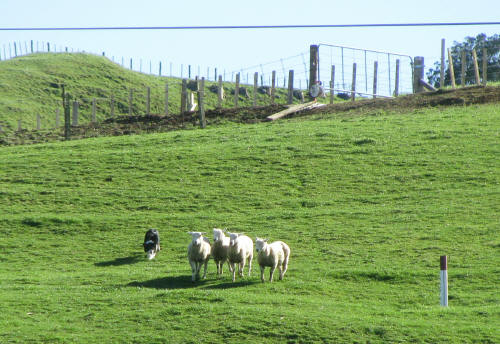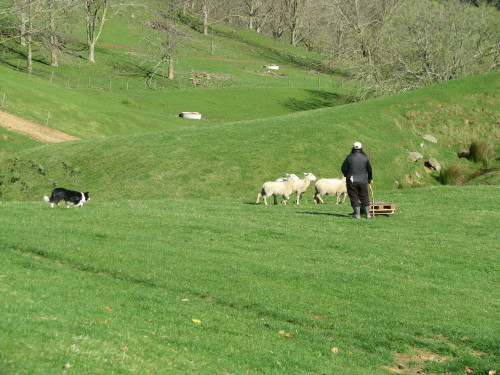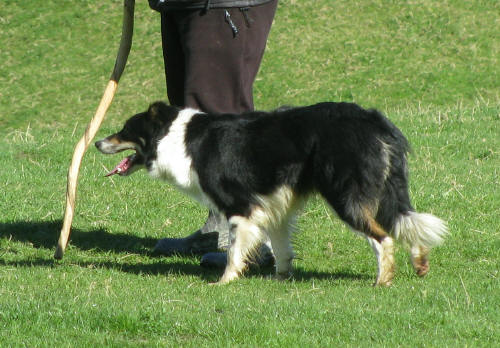 Cambridge Classic (English Style) - not a success for us but a good experience.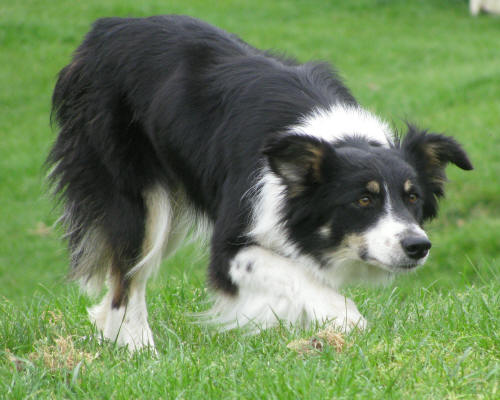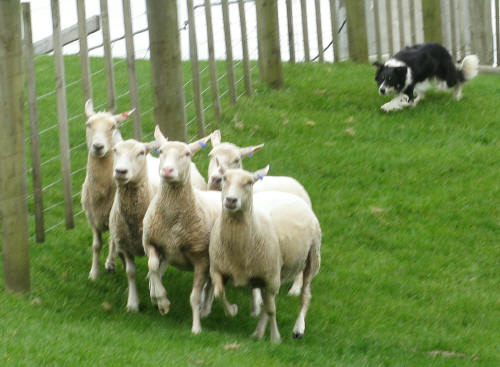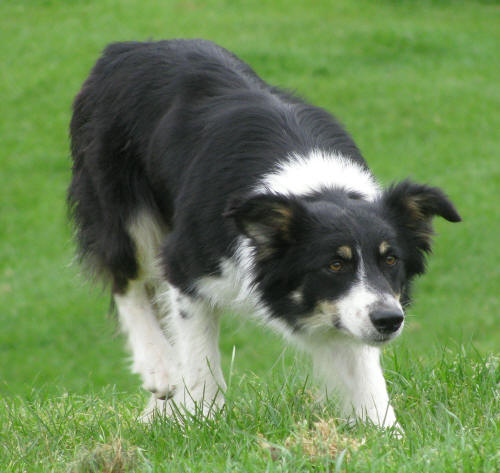 Gypsy on sheep.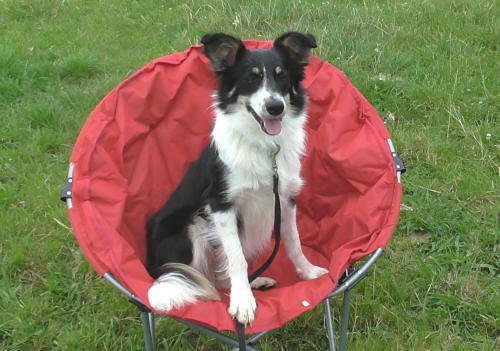 Relaxing at tracking training 14 months old.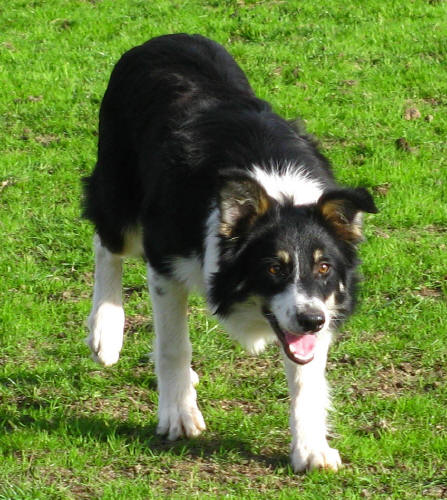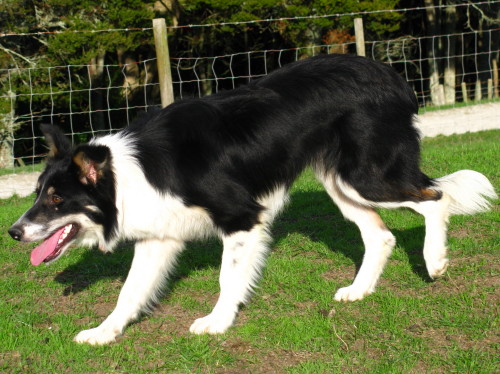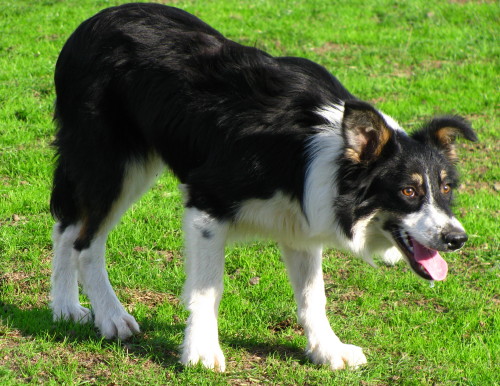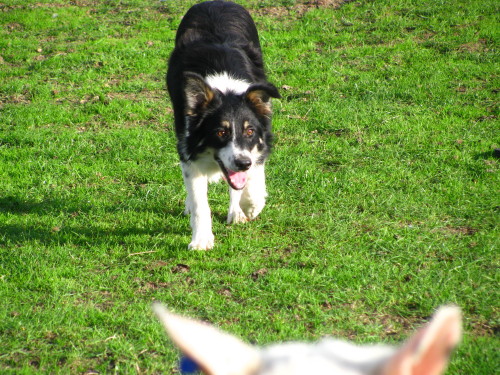 Gypsy 7 months old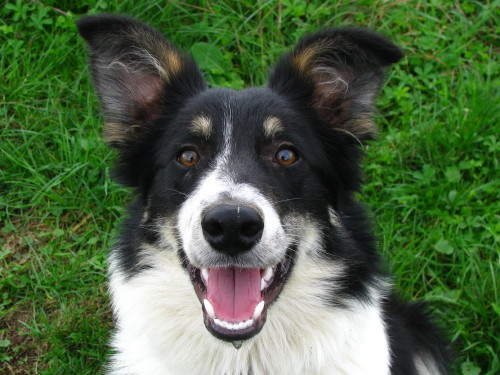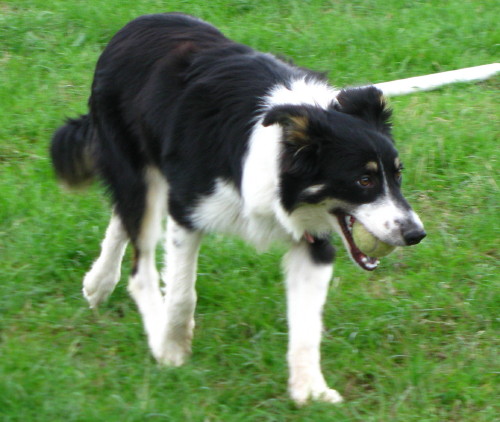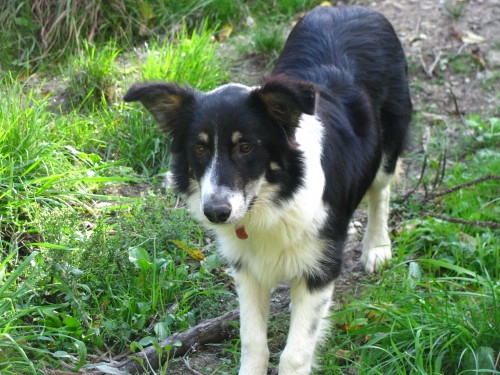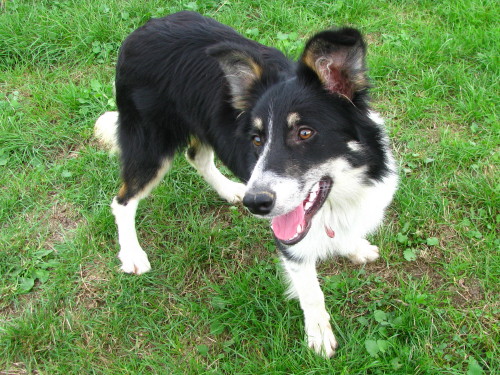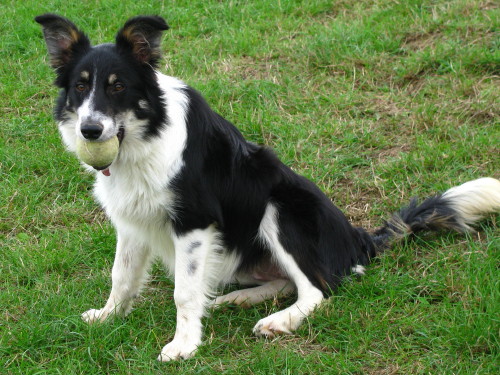 Gypsy 6 months old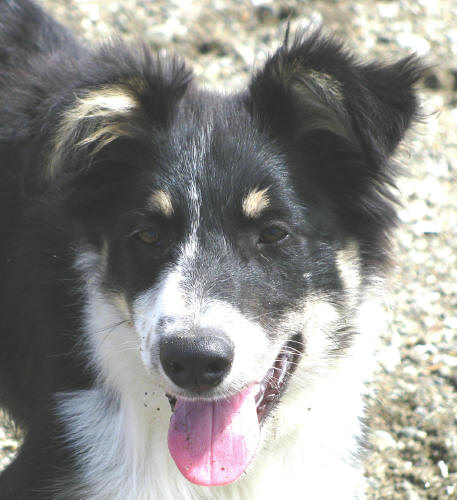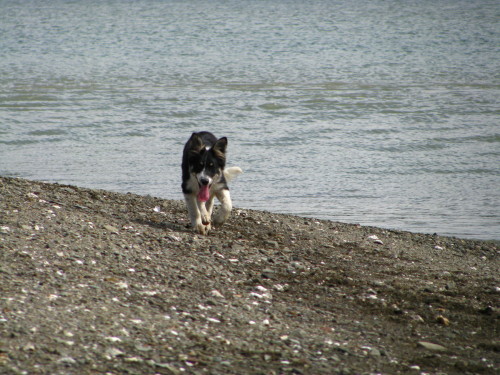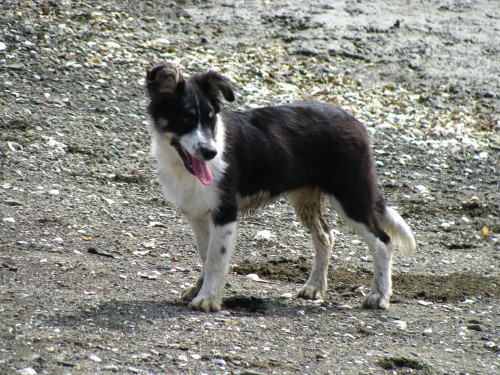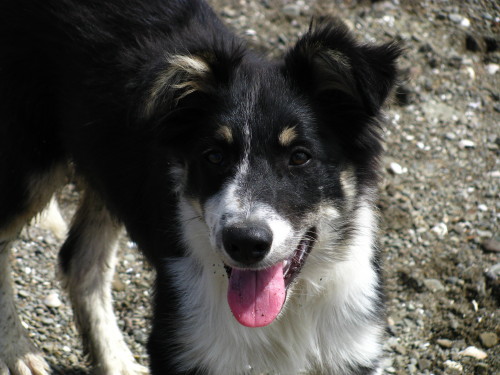 Gypsy 4 months old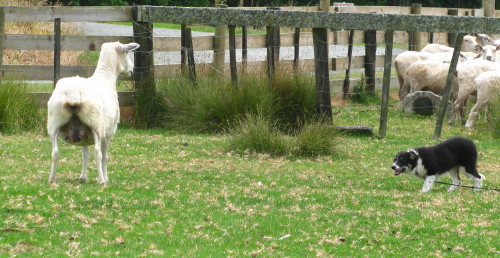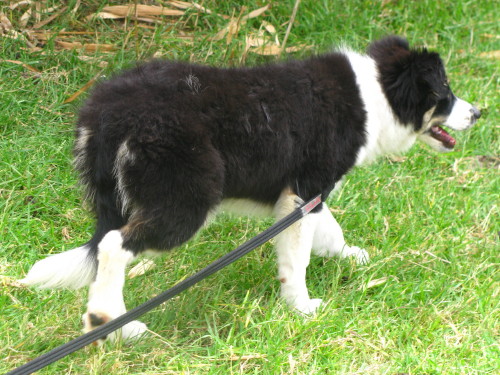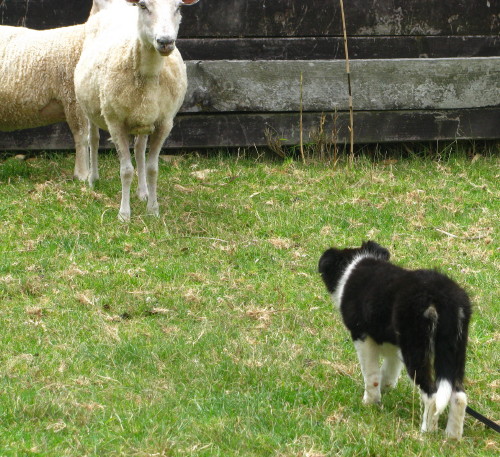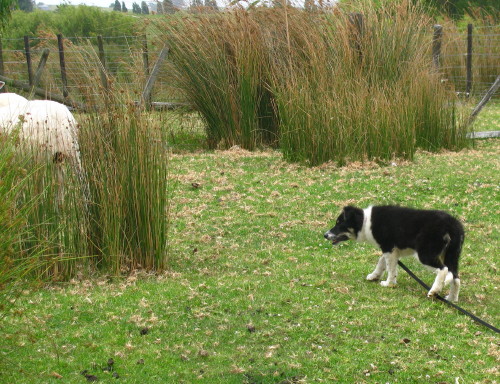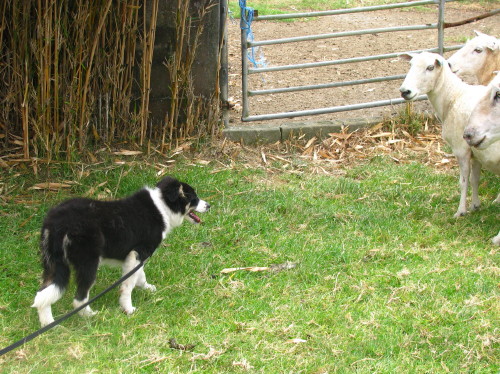 Gypsy 3 months old on sheep. Had taken her around the paddock with her Dam "Tess", let her run with a long line on and took these photo's once we got to the yards. Knows no fear so shows no fear!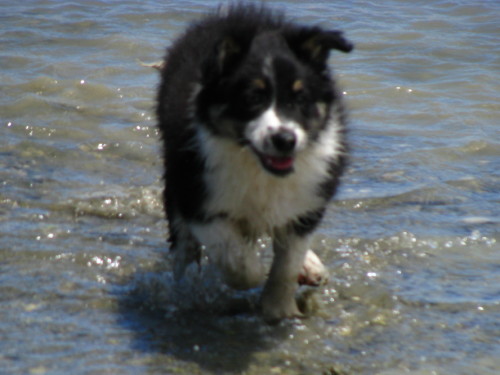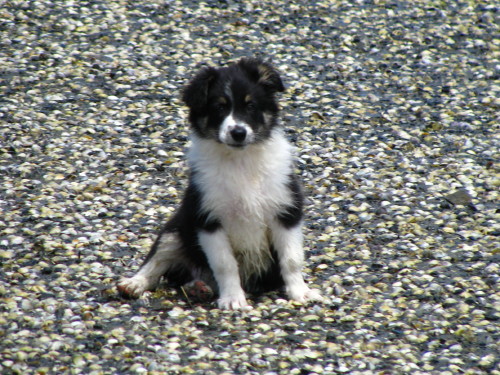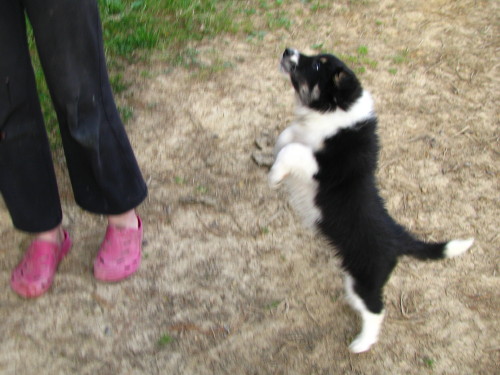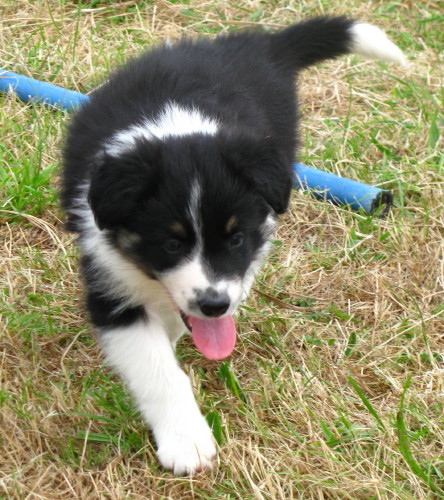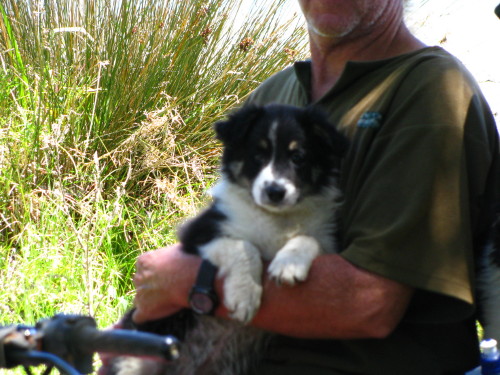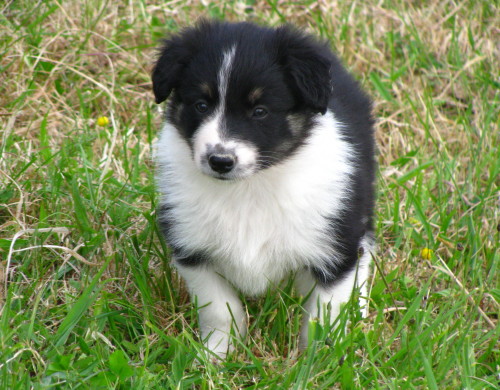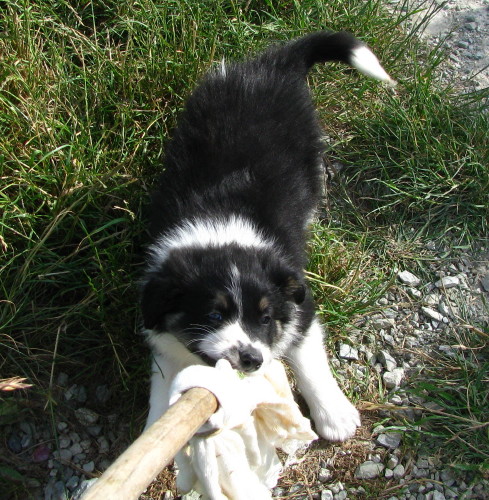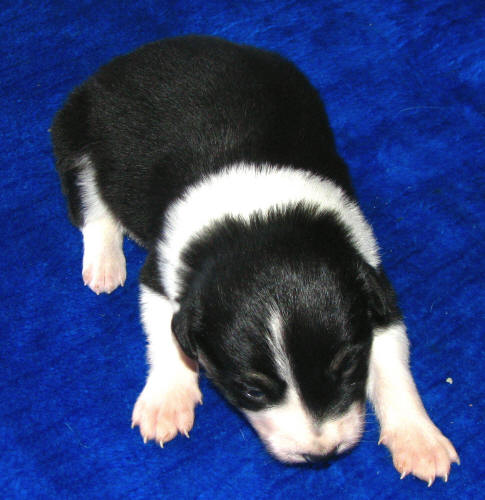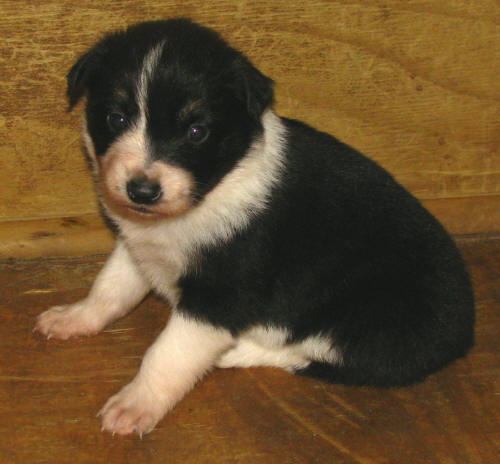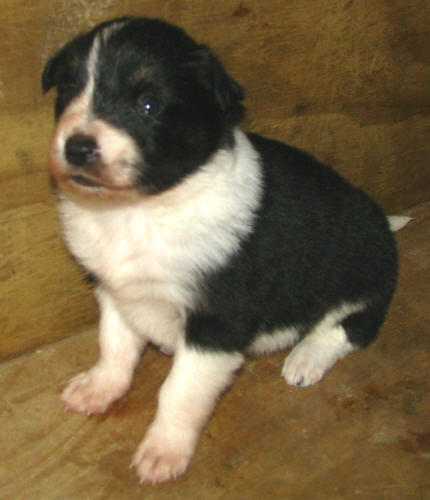 Gypsy's pedigree below
ASTRA CAP

ISDS NO: 277223

NZKC NO: 18004 - 2005

CAP

ISDS NO. 266571

DOLWEN CHIPS 194883

Int Driving Champ

TAFF 167290
DOLWEN NAN 163833
JILL 245915
ELIAN JAFF 224086
MAID 217488
ASTRA BUTE

ISDS NO. 248719

SWEEP 180949
BILL 159525
MIDGE 162829
ERYRI NAN 214305
ERYRI ROI 204258
BUTE 191203
Ohutu Sue Enchant Tess

NZKC NO: 00806-2008

Astra Sky ADX JD

SDS NO: 278035

NZKC NO: 18007 - 2005

Astra Mars ISDS NO. 248493
SADGHYL PIP 193219
GEM 225547
Astra Pride ISDS NO. 255649
WHITEROSE KEP 228380 SCOT.NAT CH
ERYRI NAN 214305
KIRKINRIOLA OF BROXA ADX JD

NZKC NO: 04543 - 2004

ROGANSROCK FINGAL

IMP UK W4759302W04

SH CH. BEESTING THE LITTLE WIGGINER
BEESTING GRACE AND FAVOUR OF ROGANSROCK
RHOSTIR TESS

ISDS NO. 243016 NZKC: 18002 - 2002

MOEL JIM ISDS 217138
DOLWEN BETHAN ISDS 183167