Ohutu She Rox N Tri
NZKC NO: 02093-2012 DOB: 26/01/2012
ISDS NO: NZ/319456
SIRE: ASTRA BOB NZKC NO: AK0900308 (Imp UK) ISDS NO: 296583
DAM: ASTRA JILL NZKC NO: 18005 - 2005 ISDS NO: 277231
BOTH PARENTS CLEAR FOR CL & TNS ROXY IS DNA TESTED CARRIER FOR CEA
Measured 484mm at shoulder (Midi)
ROXY SIRE & DAM'S PAGE (Click on Photo)
I loved the litter of pups that Roxy come from. Full on, intelligent, sometimes a little bit too smart but Roxy will give me all those things that I think are important in a working dog and at times will be a challenge as the drive to work is very high. I like the balance in them of serious work mode and straight out full on play, but never play when work is on offer. Have just started Roxy on sheep and also putting in some agility training. Roxy has a nice style with sheep but I will need to keep her on her feet. I will be using Roxy for sheep work and for competing in agility. Roxy is now 3 yrs old. Roxy has been sold over to Aussie - will get a pup back from her. Blaze is a full brother to Roxy.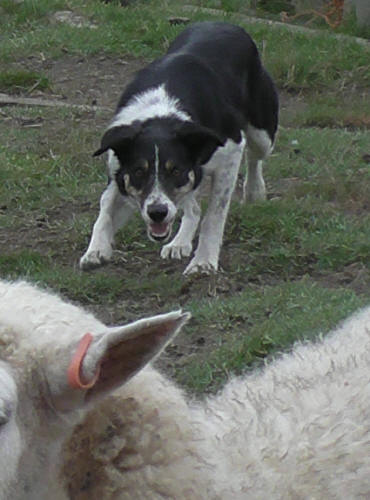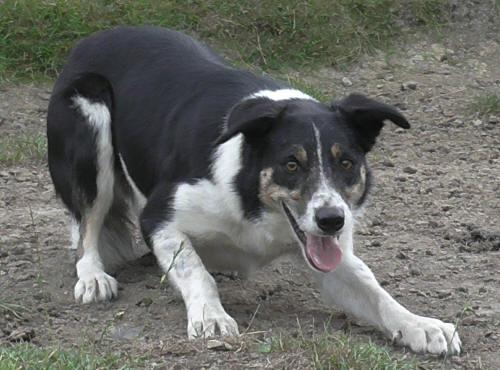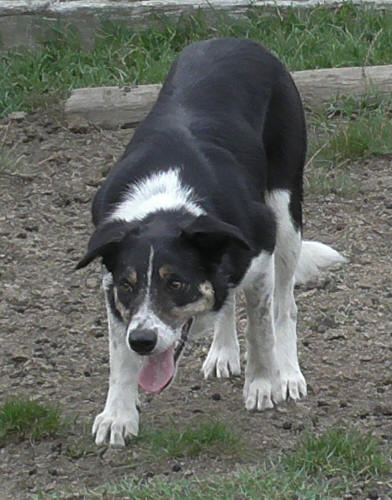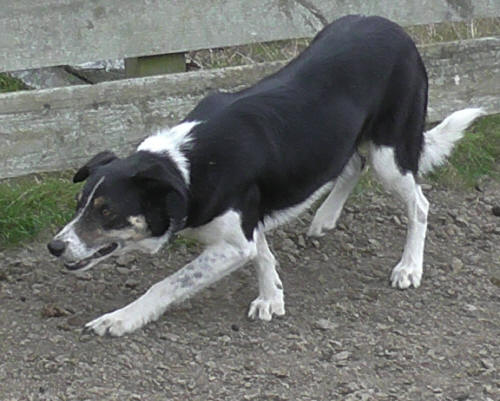 Roxy 3 yrs old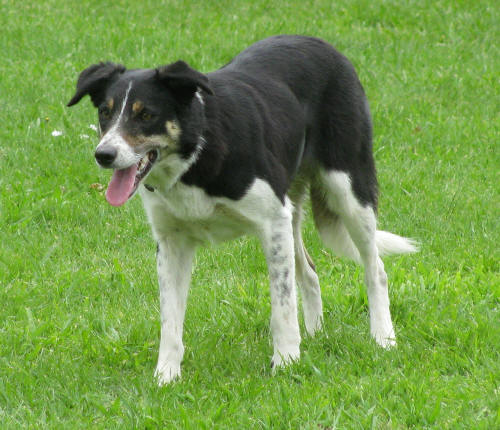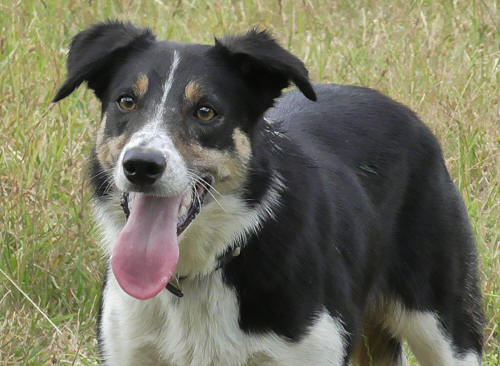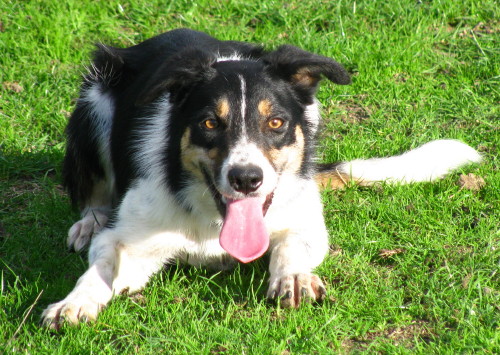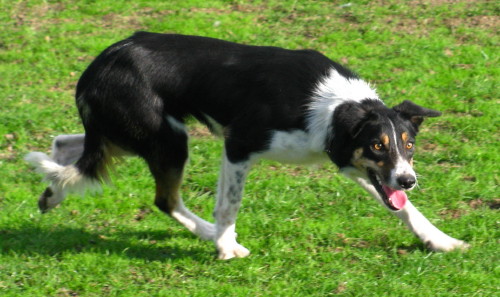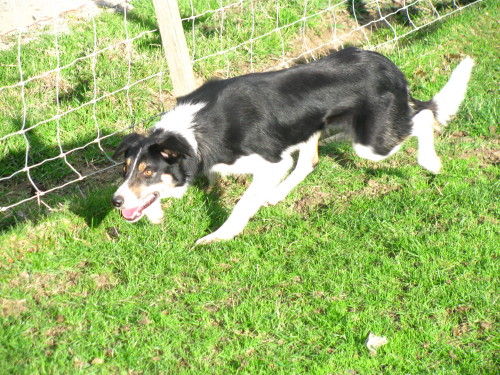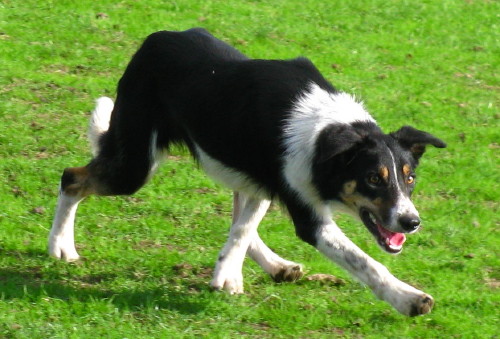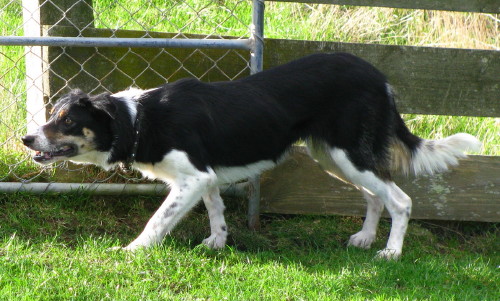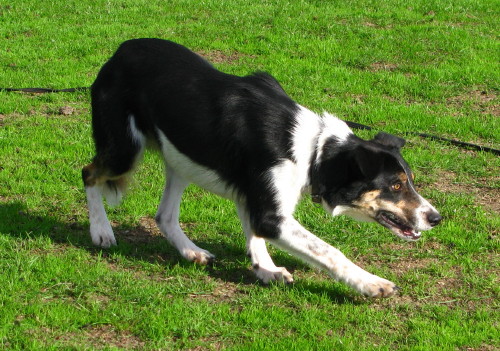 Roxy working sheep 16 months old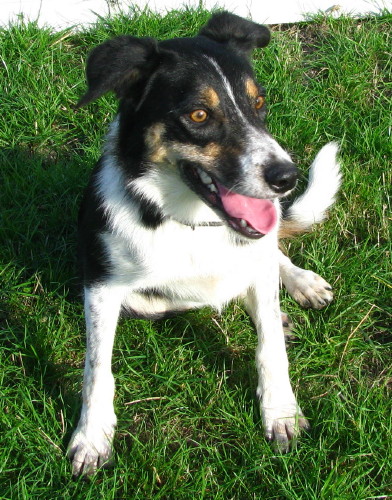 Roxy 12 months old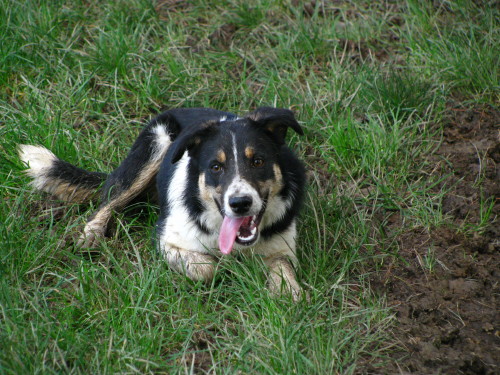 Roxy 7 months old.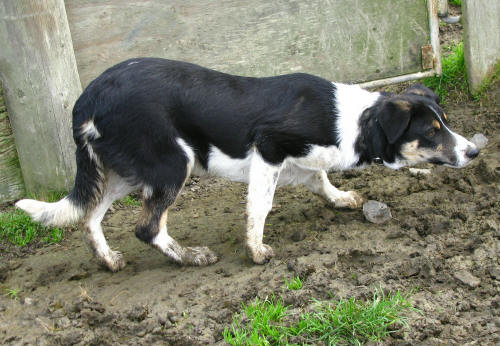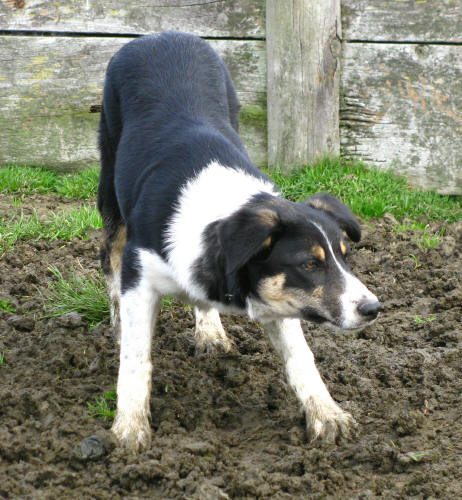 Roxy having her first work on sheep in the yards.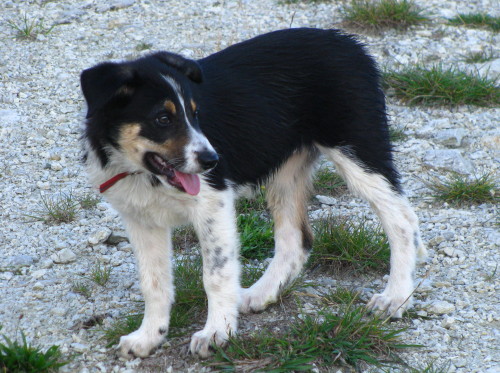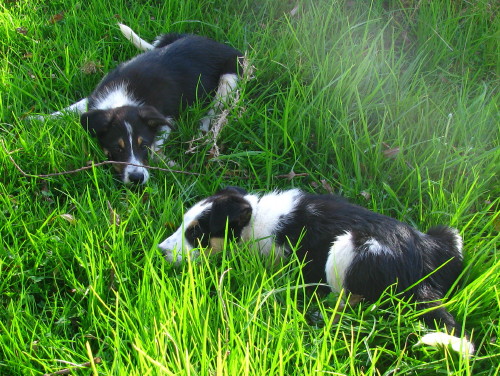 Roxy 11 weeks old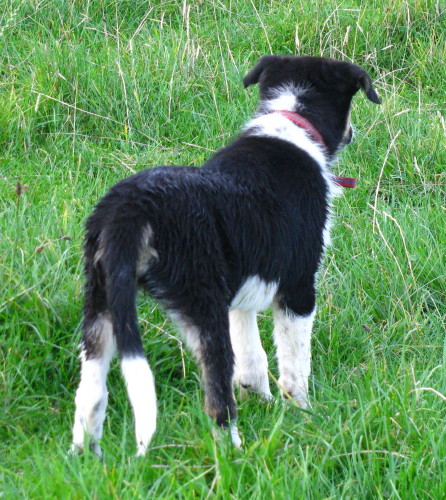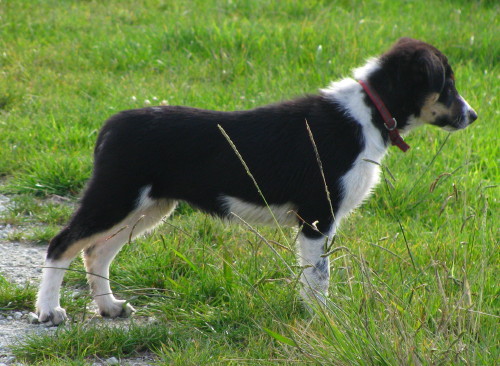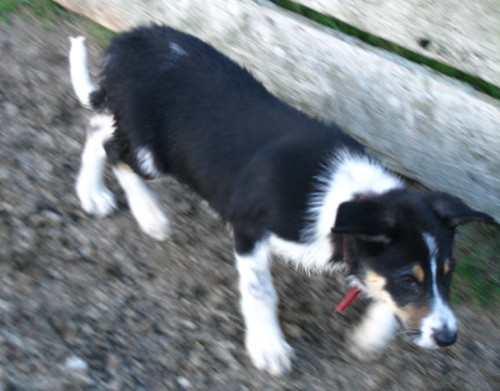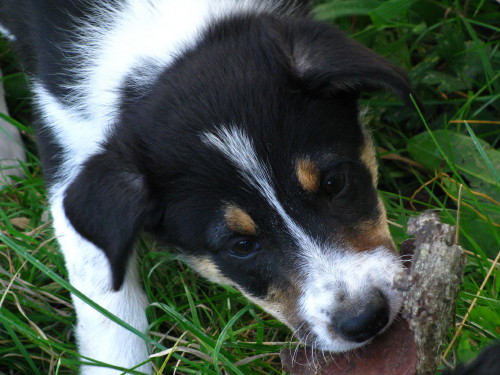 Roxy 9 weeks old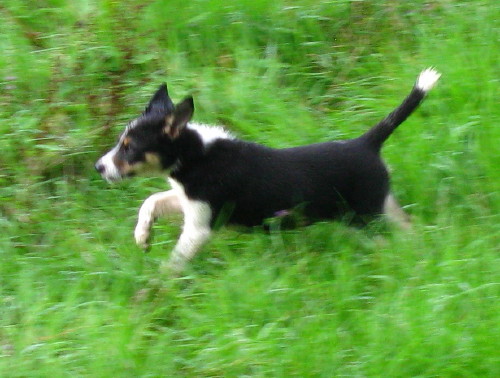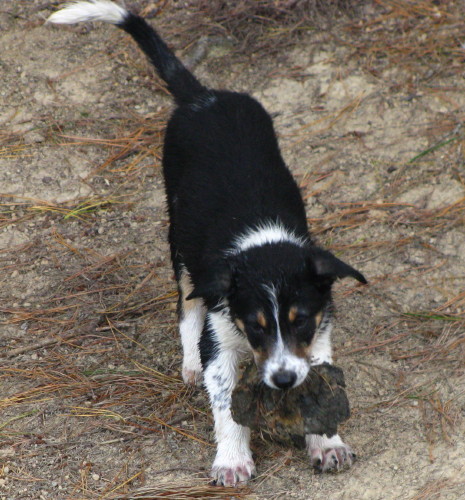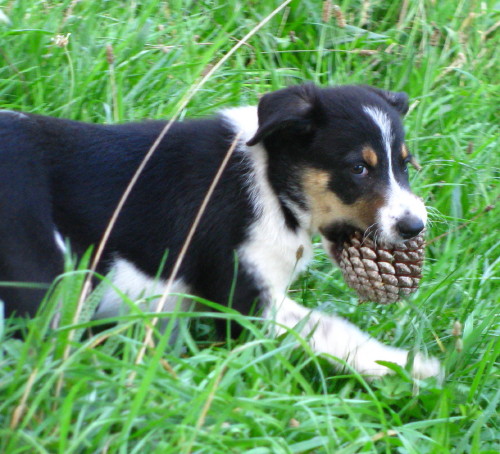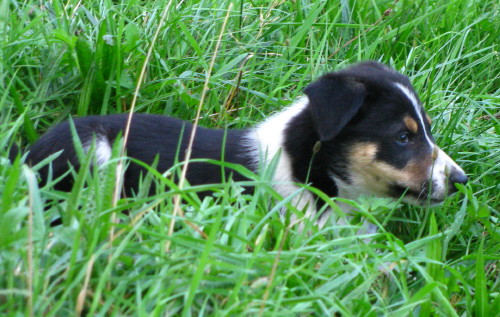 Roxy in the first week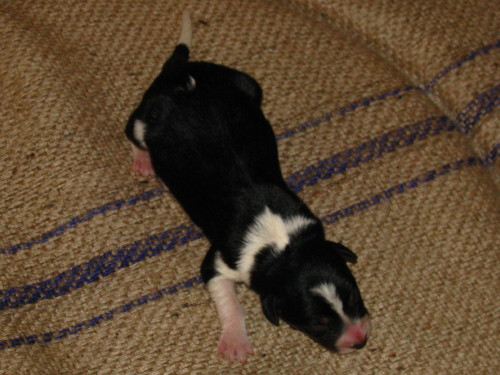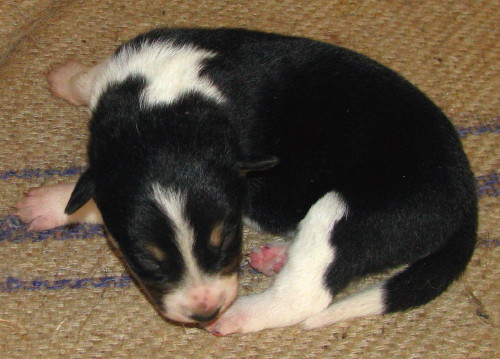 Roxy"s pedigree
ASTRA BOB

ISDS NO: 296583

NZKC NO: AK0900308

INT SUP CH & WORLD CH ROY

ISDS NO: 266416

INT SUP CH & WORLD CH LLANGWN BOB 224454

CARL 188967

MOSS 133525/NORA 142296
NELL 171678
DAVY 131049 INT SUP CH/BWLCH NELL 126948
NELL ISDS: 244346
SWEEP 201728
ROY 174816/BET 162724
GAIL 228920
BEN 213917/ MEG 203614
ROZZ

ISDS 281873

ASTRA TWEED ISDS: 231276
ROY 169412
MOSS 127211 INT DRIVING CH/ FLY 161061
ERYRI NAN 214305
ERYRI ROI 204258/ BUTE 191203
JESS ISDS: 269258
ASTRA TAFF 246308
DOLWEN CHIPS 194883INT DRIVING CH/ASTRA MEG
JESS 225301
JET 216812 /NELL 212661

ASTRA JILL

ISDS NO: 277231 NZKC NO: 18005 - 2005

TAM

ISDS NO. 227645

JIM ISDS NO. 195051
JOCK 158606
BEN 123761/JET 110954
CASS 173980
DON 129721/ MAID 161579
LOOS ISDS NO. 213155
WISP 161487 1992 INT.SUP.CHAMP
GUNNER KEELE 148409/ NELL 143510
DOT 180149 1995 SCOT.NAT. CHAMP
GLEN 160459/ NELL 155952
ASTRA PROMISE

ISDS NO. 258274

ZACH ISDS NO. 249342
MOEL CAP 230449
BWLCH HEMP 201604/DOLWEN FAN 201083
TESS 238517
HIGHGATE BEN 174224 INT SHEP CH/ JILL 228355
ASTRA JUNE ISDS NO. 241476
SWEEP 180949 1998 INT.SUP.CHAMP
BILL 159525/MIDGE 162829
ERYRI NAN 214305
ERYRI ROI 204258/ BUTE 191203