Lass
Born: 4/11/11
Dam: Cyril Ball's "Girl" Sire: Graham Robertson's "Mack"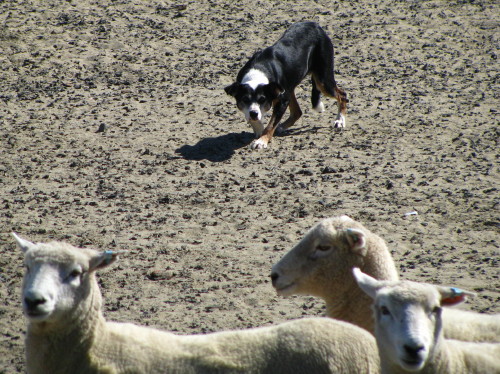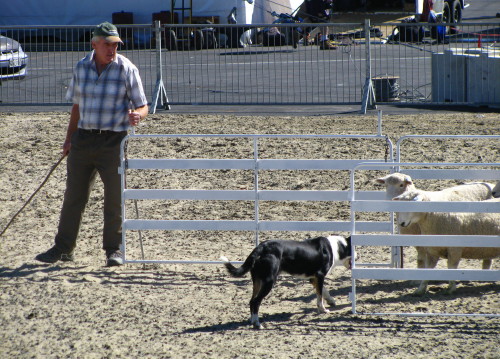 Girl and Mack Competing at the Easter Show Auckland 2012
The pup Cyril kept out of Girl's litter - he called her Lass. He will be Trialling her this year. Lass has taken over from Girl as Cyril's main working bitch. 2018 Lass has taken to the extra work and hills like a duck to water - has given everyone including herself a few frights with her speed into the unknown and over the hills/cliffs but she is a very handy bitch to have mustering.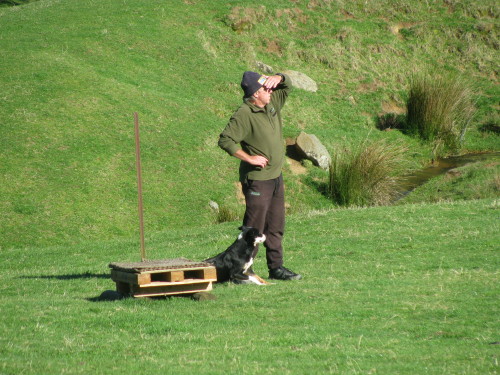 Cambridge Classic - At the start with Lass.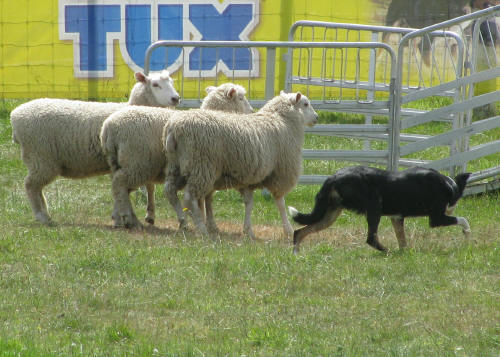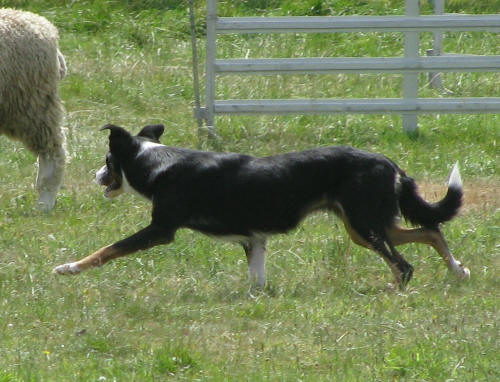 Lass Competing