Ohutu Ace of Dreamz
NZKC No: 03201-2014 DOB: 19/3/2014
Dam: Ohutu Sue Enchant Tess (Tess) - NZKC No: 00806-2008
Sire: Ohutu Deal n Dreamz - NZKC No: 04648 - Ohutu Deal - ISDS NO: NZ/322028
Clear For CL, CEA, TNS.
Ace's SIRE & DAM'S PAGE (Click on Photo)
Looking forward to training Ace over the coming months. He is a cool pup with good toy and food drive and showing keen on sheep. Will update over the coming weeks. Ace is too closely related to my bitches to keep to use over them so will be for sale - just enjoying this pup at the moment. Love working with Deal & Tess so much I couldn't resist keeping one of their pups to train. Ace has been sold.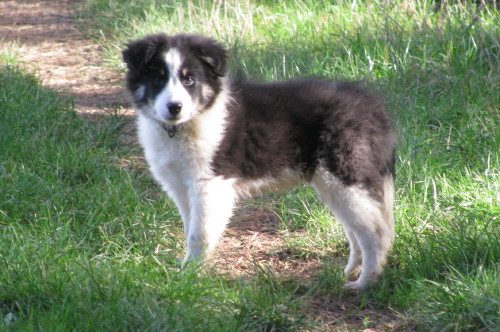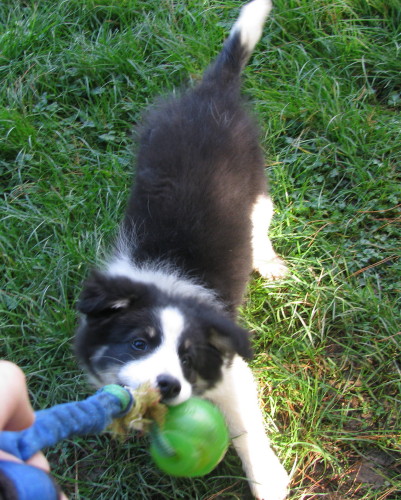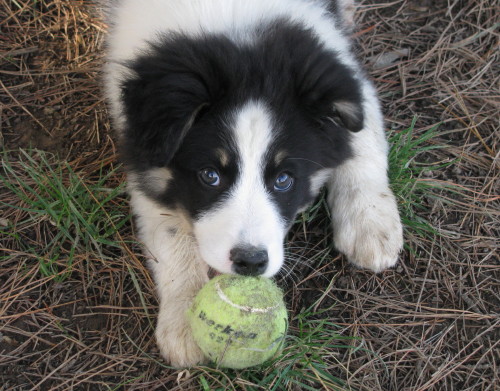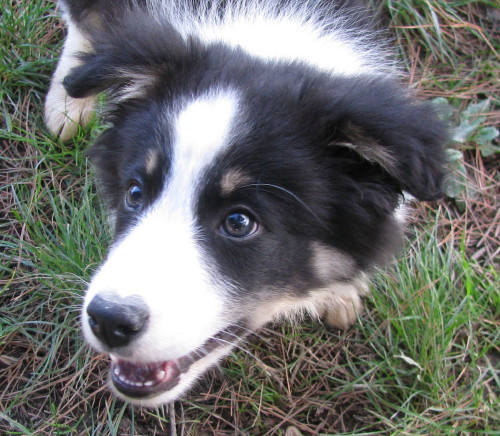 Nearly 3 months old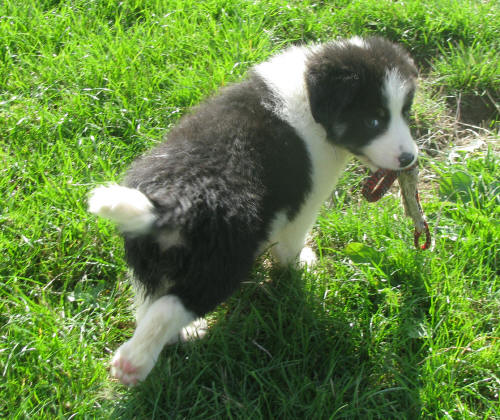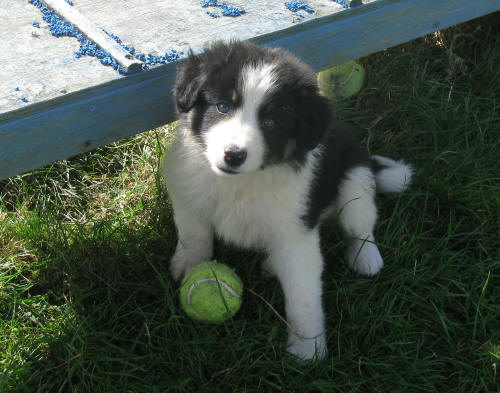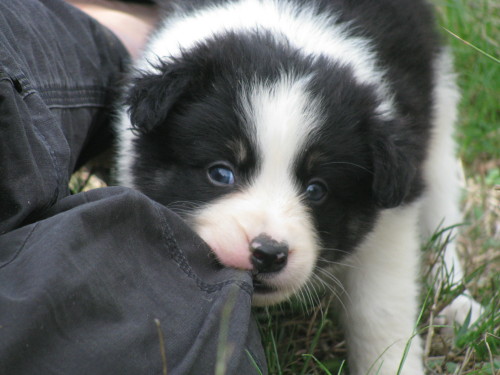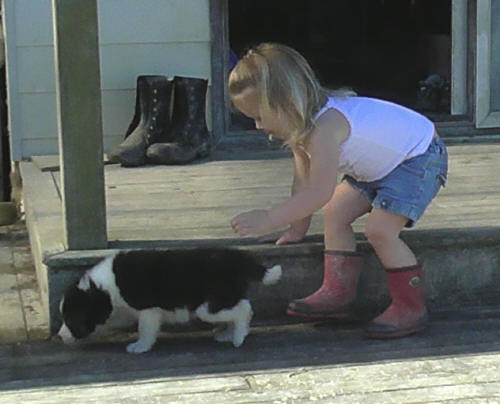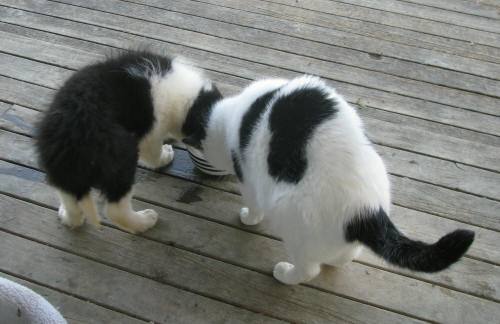 Cute things!!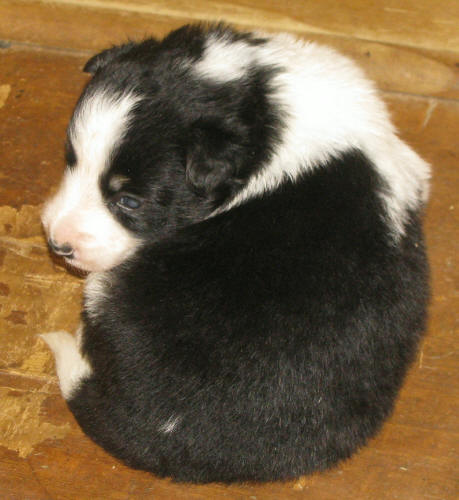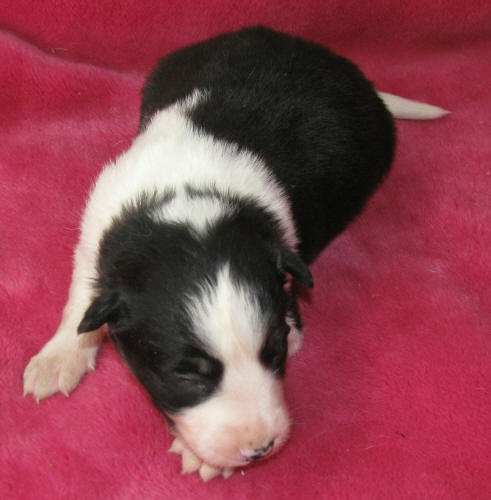 Ace's Pedigree
Ohutu Deal n Dreamz

NZKC No: 04648

Cruz Aimin For Mars Of Ohutu.

NZKC : 01003-2007

ISDS NO: 288160

ASTRA CAP 277223

NZKC:18004 - 2005

CAP ISDS NO. 266571
ASTRA BUTE ISDS NO. 248719
ASTRA CLOUD 277711

NZKC NO.18006-2005

ASTRA MARS ISDS NO. 248493
CLOUD ISDS NO. 260733
Astra Ski

ISDS NO. 00/296582

NZKC NO.18001-2010

ROY ISDS NO: 266416

INT. SUP. CHAMP & WORLD CHAMP

BOB 224454 INT. SUP. CH & 2001 WORLD CHAMP
NELL 244346
ROZZ ISDS NO. 281873
ASTRA TWEED 231276
JESS 269258
Ohutu Sue Enchant Tess

NZKC NO: 00806-2008

Astra Sky

SDS NO: 278035

NZKC NO: 18007 - 2005

Astra Mars ISDS NO. 248493
SADGHYL PIP 193219
GEM 225547
Astra Pride ISDS NO. 255649
WHITEROSE KEP 228380 SCOT.NAT CH
ERYRI NAN 214305
KIRKINRIOLA OF BROXA

NZKC NO: 04543 - 2004

ROGANSROCK FINGAL

IMP UK W4759302W04

SH CH. BEESTING THE LITTLE WIGGINER
BEESTING GRACE AND FAVOUR OF ROGANSROCK
RHOSTIR TESS

ISDS NO. 243016 NZKC: 18002 - 2002

MOEL JIM ISDS 217138
DOLWEN BETHAN ISDS 183167