Ohutu Gotta Tri Blue FD
NZKC NO: 04960-2013 DOB: 5/06/2013
ISDS NO: NZ/328637
SIRE: ASTRA SKY ADX JD NZKC NO:18007-2005 ISDS NO: 278035
DAM: ASTRA JILL NZKC NO: 18005 - 2005 ISDS NO: 277231
CL & TNS CLEAR BY PARENTAGE
BLUE HAS BEEN DNA TESTED CLEAR FOR CEA
Blue measured at shoulder 510mm
BLUE'S SIRE & DAM'S PAGE (Click on Photo)
Blue is 1 of 2 dog pups that I have from Jill x Sky mating. The other is Tye. Blue was keen on stock from the day I brought him home so just a matter of letting him grow up more before training him for stock work. Blue fits in very well with me. He has a very cool nature. Blue is 11 months old and training him on sheep. A strong dog with good instincts, I am enjoying working with him. Update 2015: Blue is getting sheep training and also has started agility. I find him very good on sheep and are looking forward to using him on the farm more. 2018 Blue has not had much chance to work on the farm so has spent most of his time doing agility & flygility. Now we are on a bigger farm I will need to use him as time goes on.
Litter Born 21/6/16 - 4 Dog & 4 Bitch pups
Minx and Blue 2017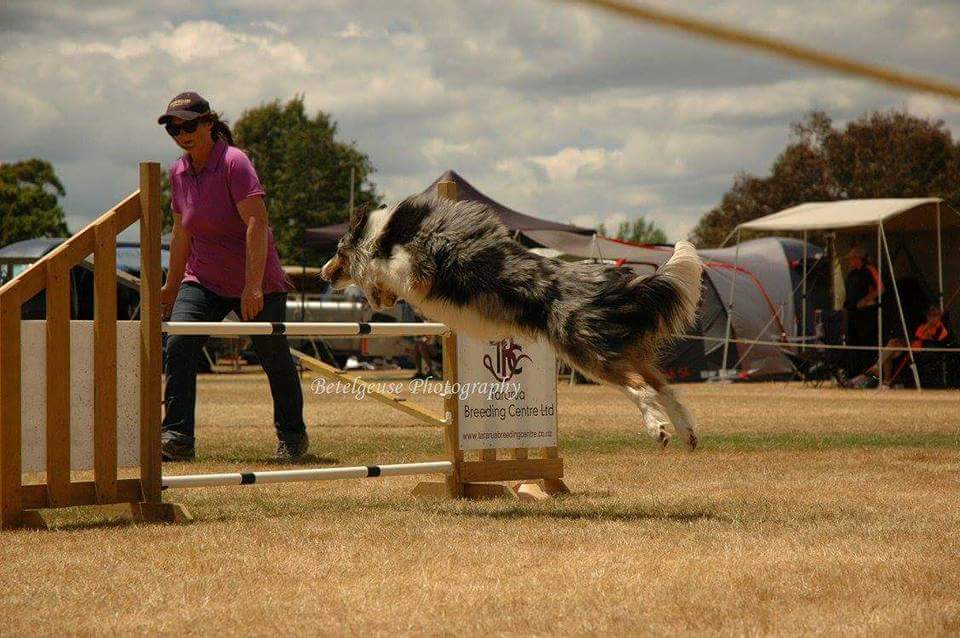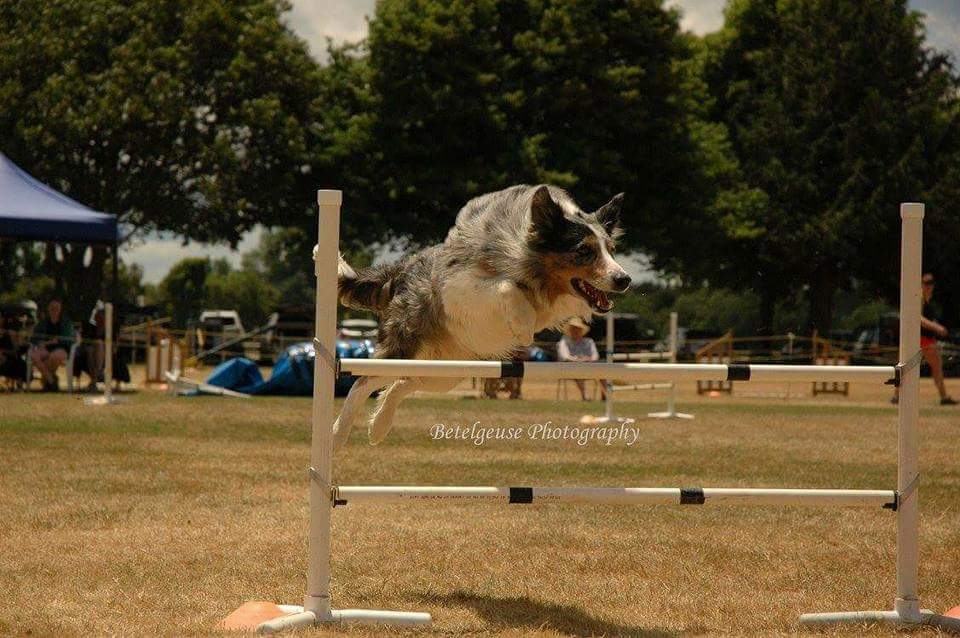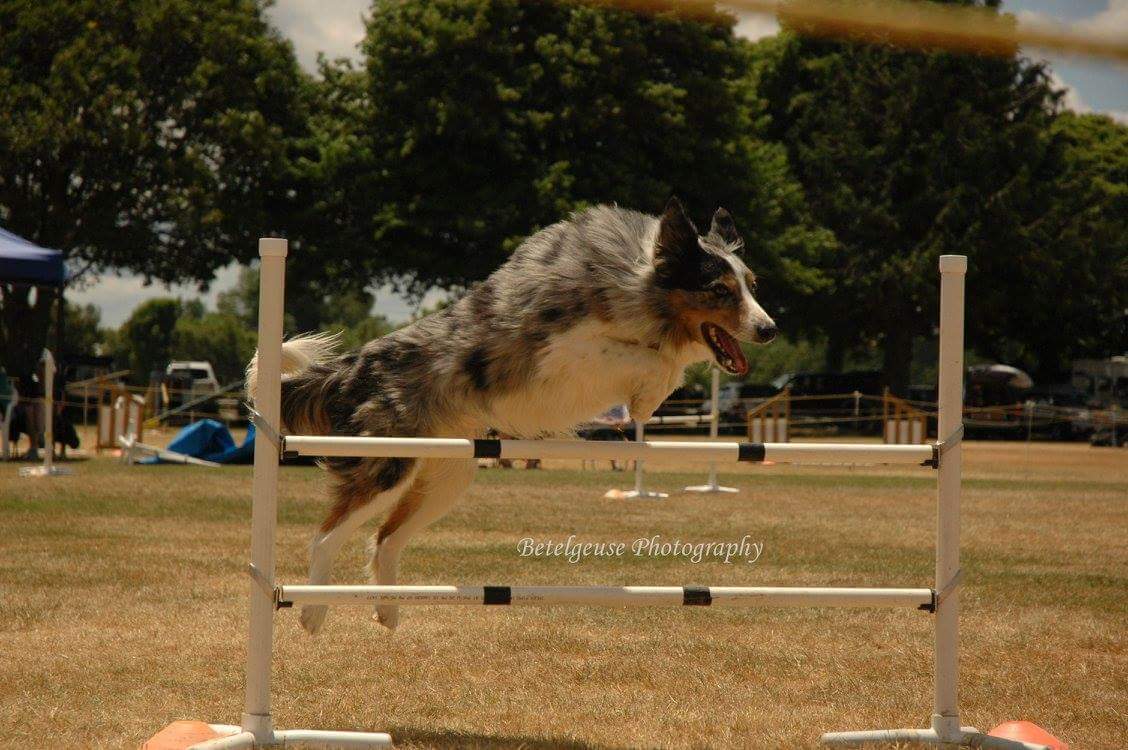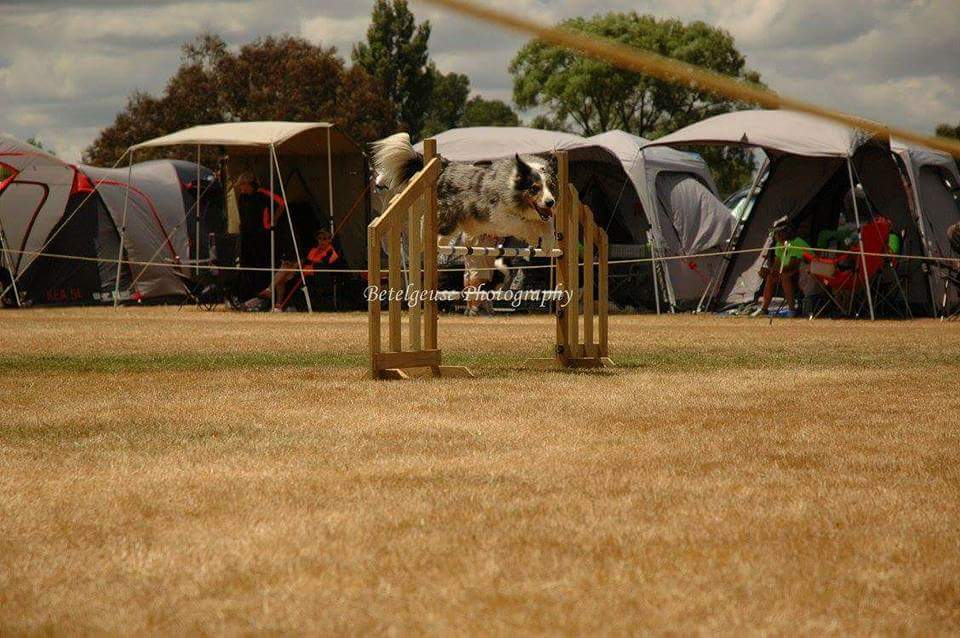 Blue competing at agility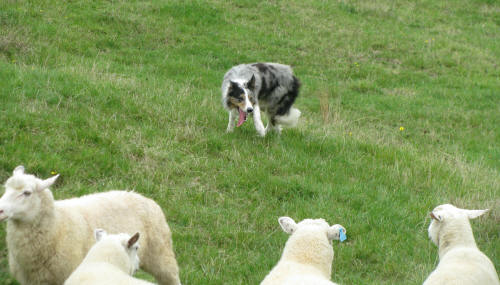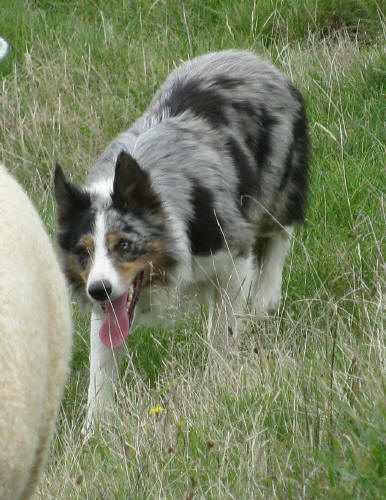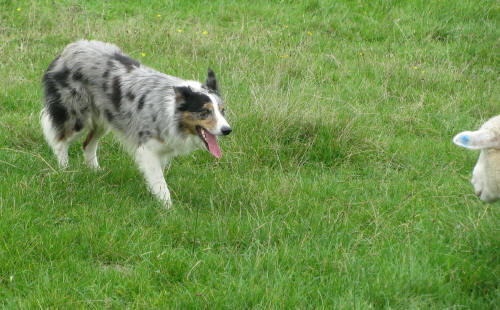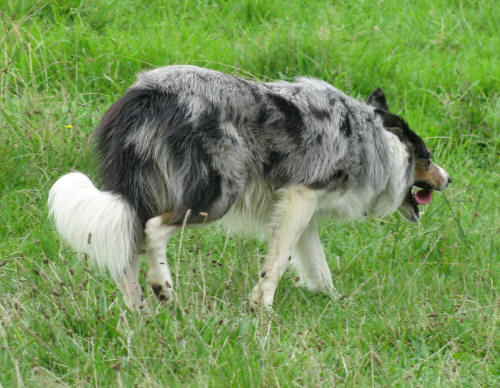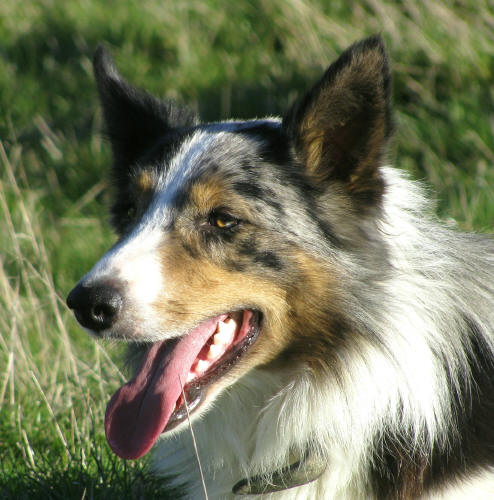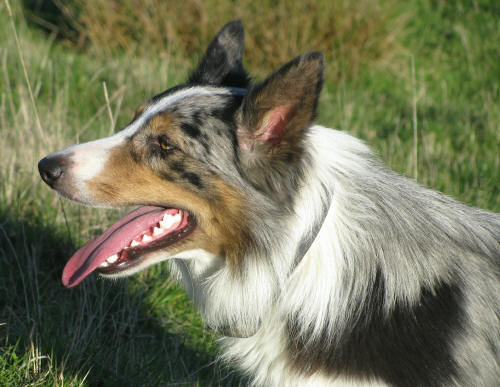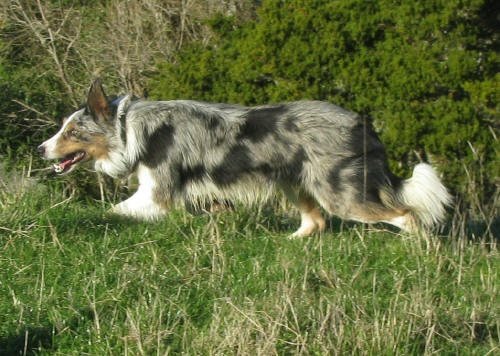 Blue 2 years old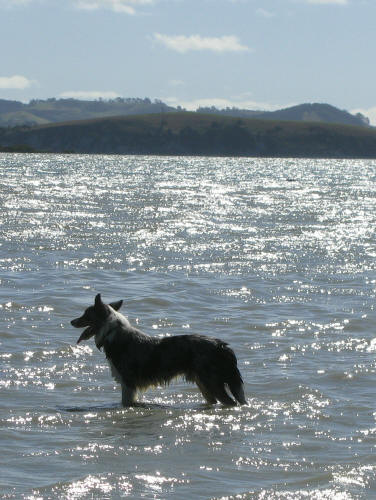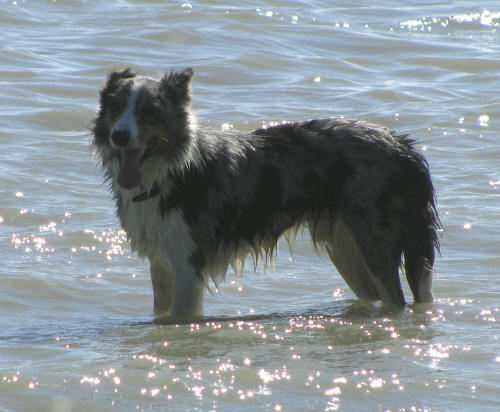 Blue was not keen on water but after a couple of trips to the beach, he now enjoys it.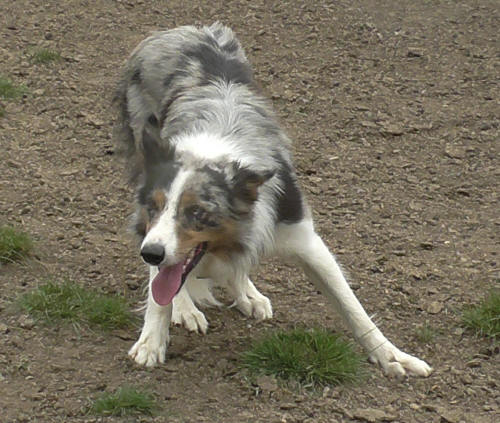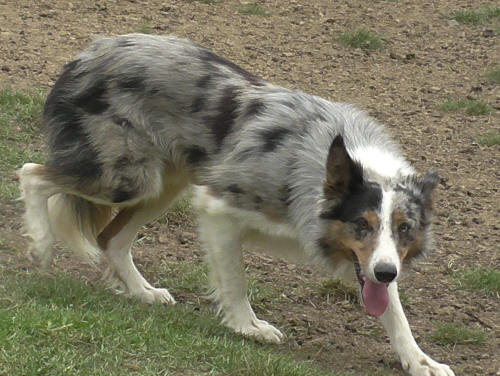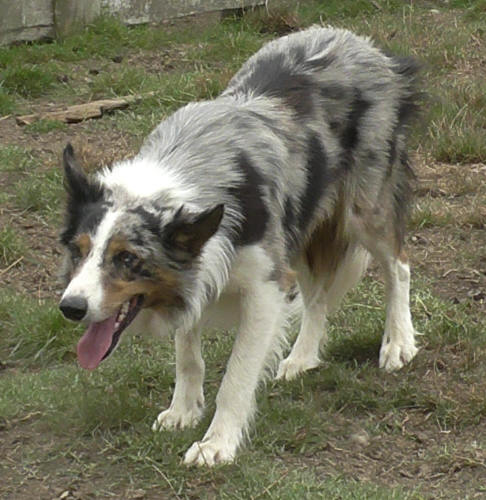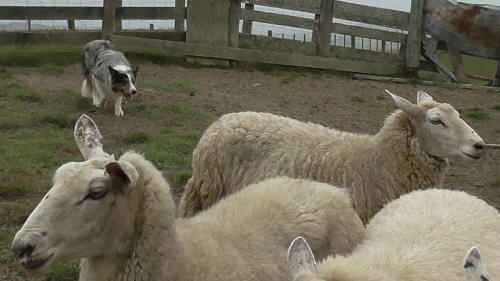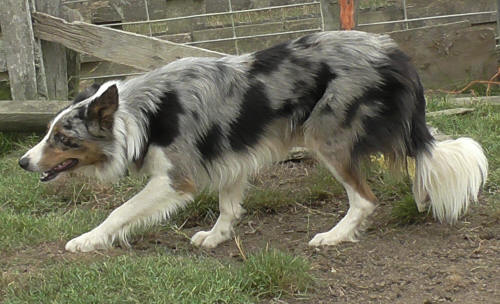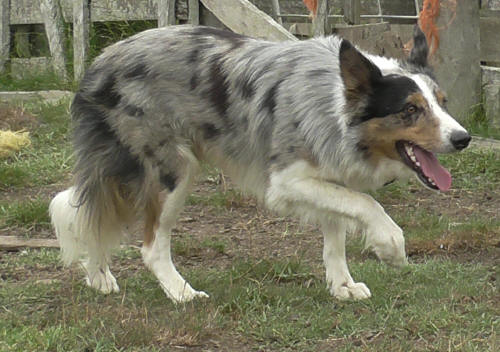 Blue 20 months old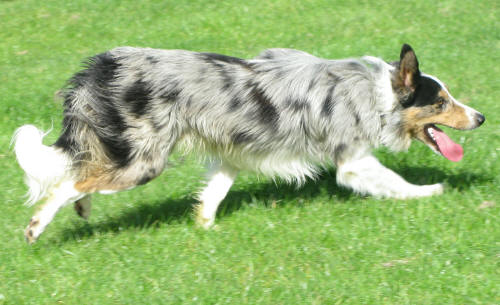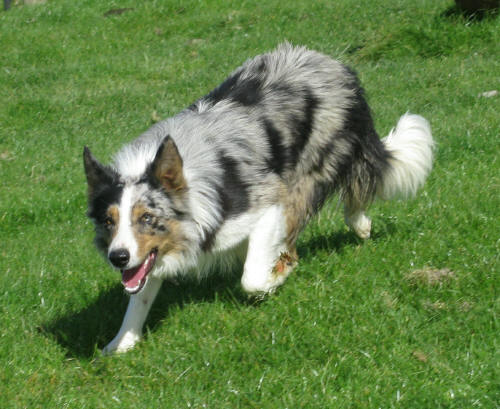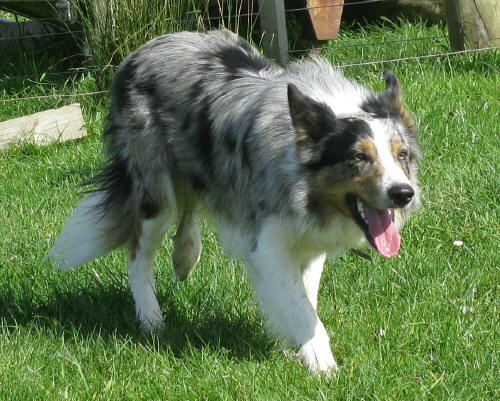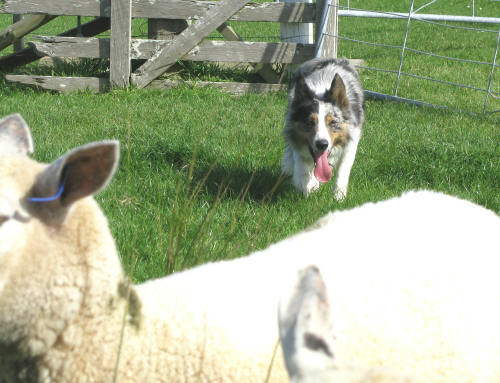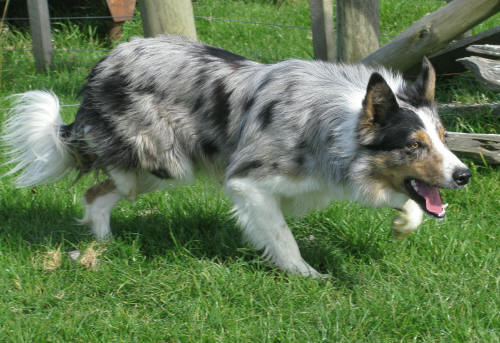 Blue 16 months old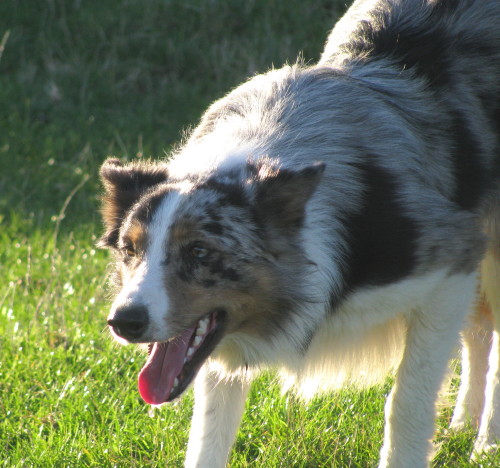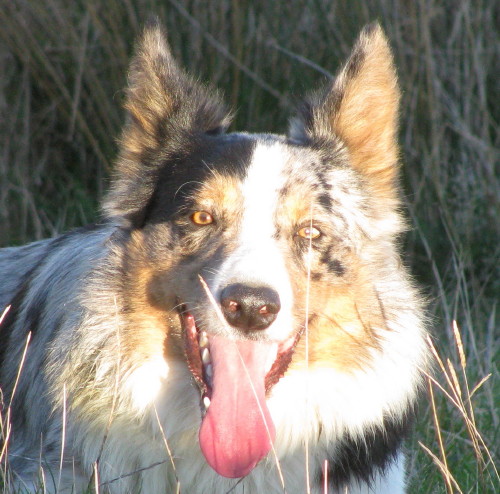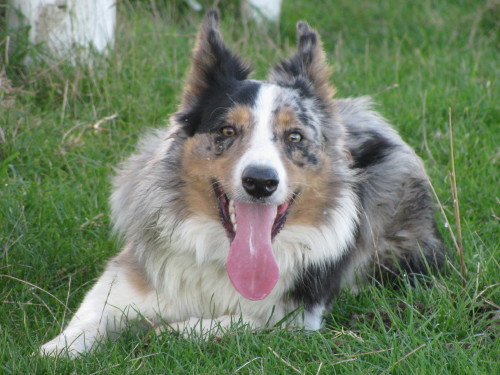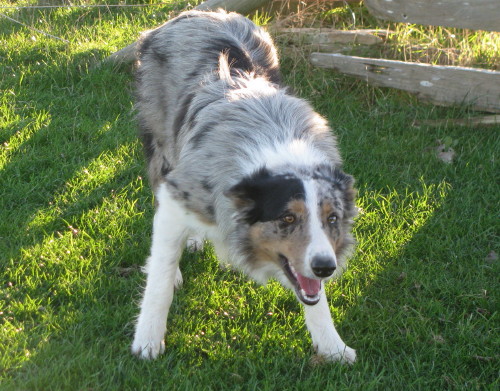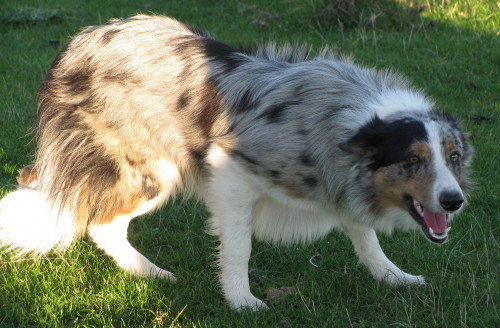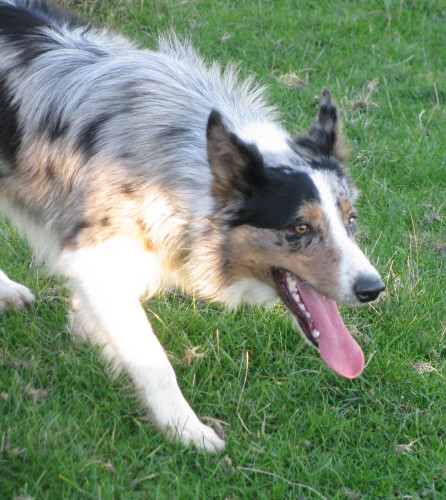 Blue 11 months old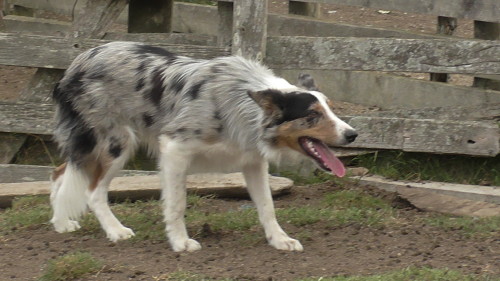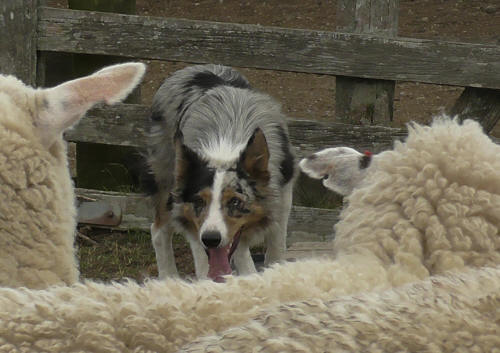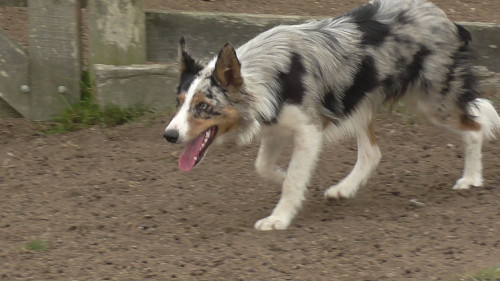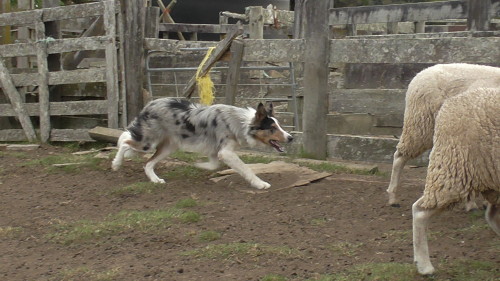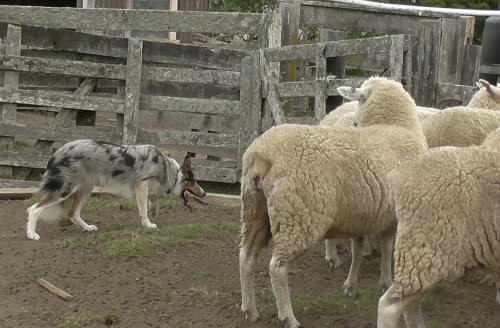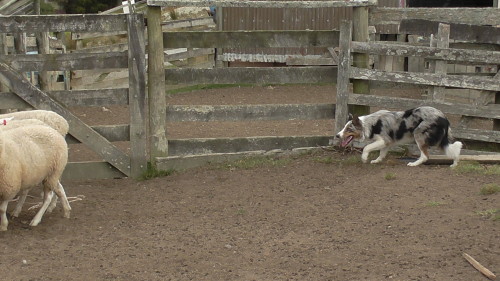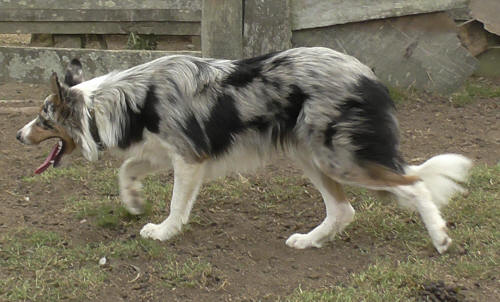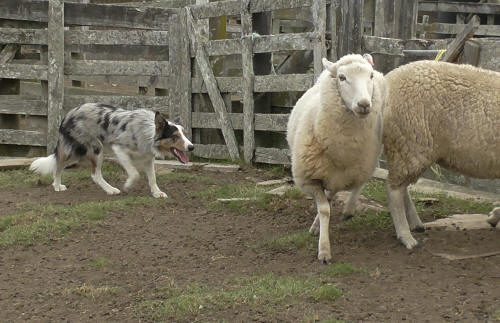 Blue 8 months old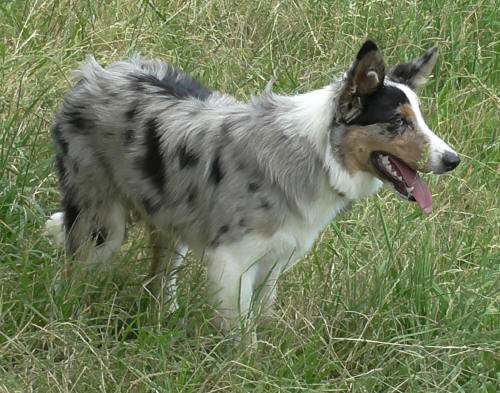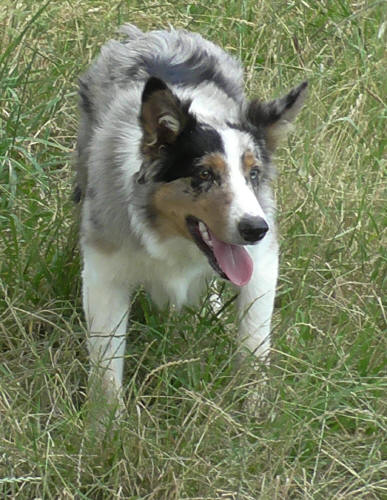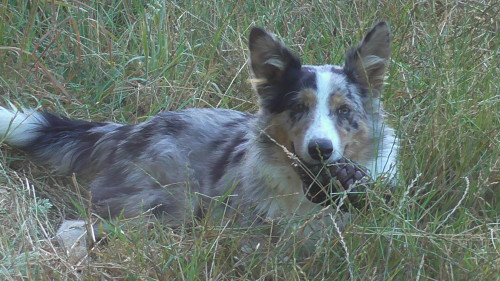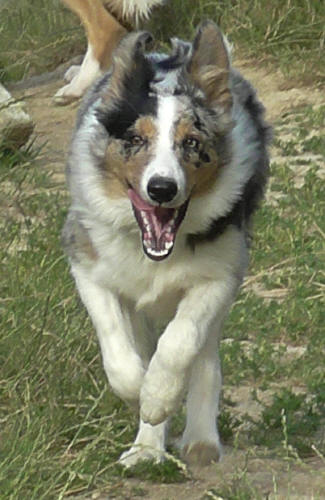 Blue 6 months old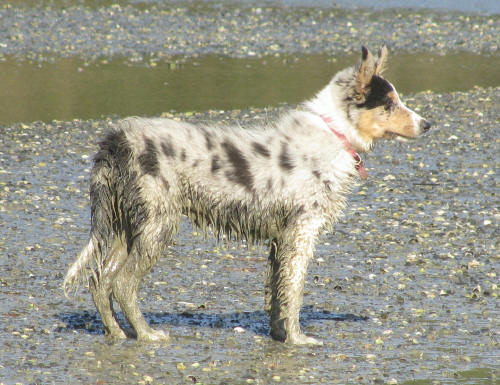 First time down the beach 4 months old.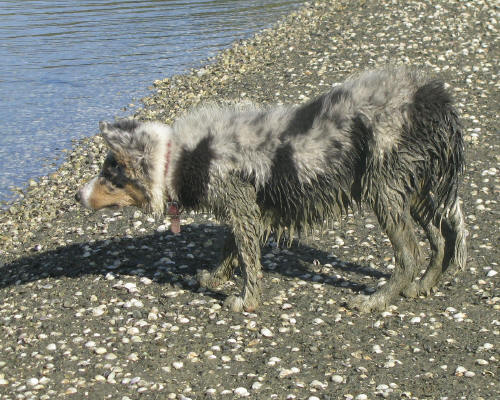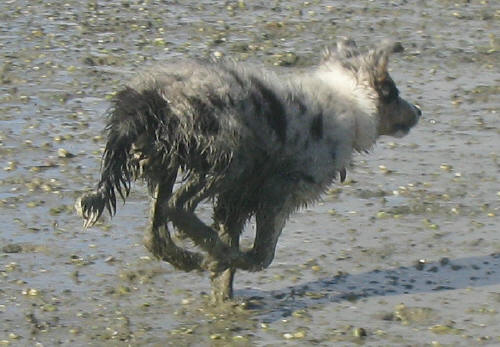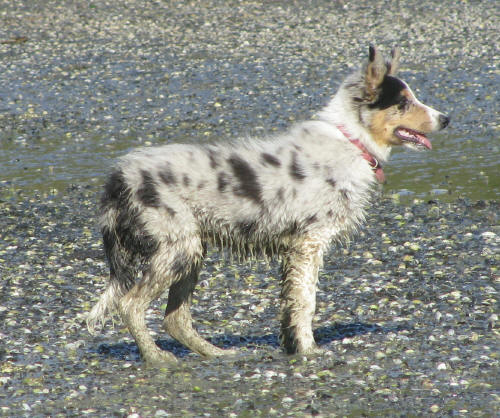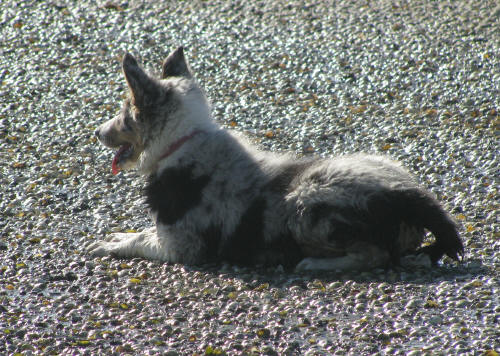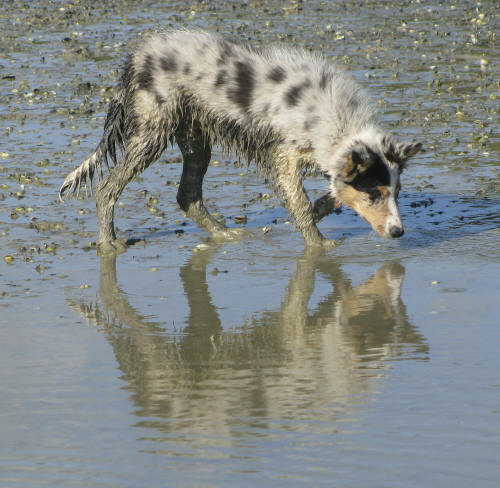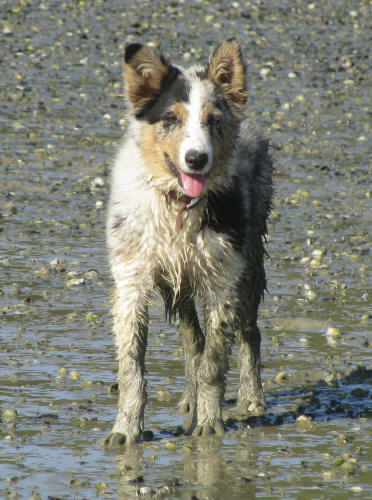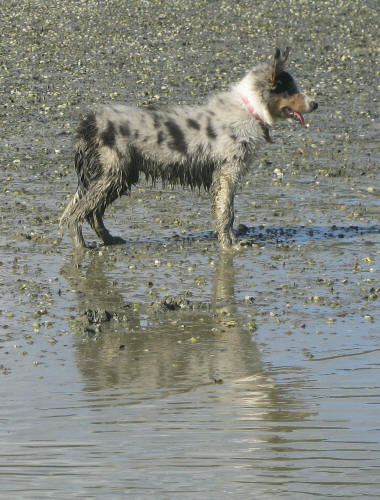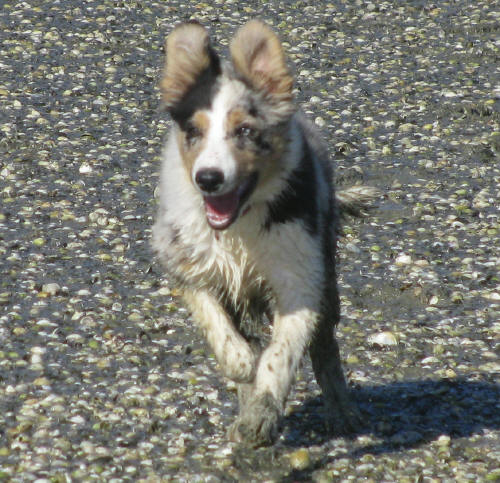 Blue's Pedigree
Ohutu Gotta Tri Blue

NZKC NO: 04960-2013

DOB: 5/06/2013

ISDS NO: NZ/328637

Astra Sky

ISDS NO: 278035 NZKC NO: 18007 - 2005

ASTRA MARS ISDS NO. 248493
SADGHYL PIP ISDS NO. 193219
SADGHYL CAIRN 169884

BECK 165084

SADGHYL DYKE 139107/SADGHYL COLL 107324

SHEP 129901/LASSIE 152003

GEM ISDS NO. 225547
AMOS 189463

SPRIG 187973

GUNNER KEELE 148409 /ENA 130495

FLASH 137604/MOORJOCK SAL 165328

ASTRA PRIDE ISDS NO. 25564
WHITEROSE KEP SCOT.NAT.CHAMP

ISDS NO. 228380

MOSS 173999 1994 ENG TEAM

GAIL 207961

MOEL CRAIG 150776 1988 WELSH TEAM/MEG 152389

MOSS 175220 INT.SUP.CHAM/GWEN 160435 SCOT.NAT.CHAMPP

ERYRI NAN ISDS NO. 214305
ERYRI ROI 204258

BUTE 191203

BEN 129820 WELSH NAT. CHAMP/PIP 192518

DON 127287/MEG 173722

ASTRA JILL

ISDS NO: 277231

NZKC NO: 18005 - 200

TAM ISDS NO. 227645

JIM ISDS NO. 195051
JOCK 158606

CASS 173980

BEN 123761/JET 110954

DON 129721/MAID 161579

LOOS ISDS NO. 213155
WISP 161487 1992 INT.SUP.CHAMP

DOT 180149 1995 SCOT.NAT. CHAMP

GUNNER KEELE 148409/NELL 143510

GLEN 160459/NELL 155952

ASTRA PROMISE ISDS NO. 258274
ZACH ISDS NO. 249342
MOEL CAP 230449

TESS 238517

BWLCH HEMP 201604/DOLWEN FAN

HIGHGATE BEN 174224 INT.SUP.CHAMP/ JILL 228355

ASTRA JUNE ISDS NO. 241476
SWEEP 180949 1998 INT.SUP.CHAMP

ERYRI NAN 214305

BILL 159525/MIDGE 162829

ERYRI ROI 204258/BUTE 191203